Recently, someone asked me if it's possible to still visit the site of Rowhedge's (East Donyland) old church of St Lawrence – the one that was demolished once the new "pepper pot" had been built in Rowhedge in the 1830s.
I have to say, I'm not sure, and I wasn't even sure where the old church used to be. I grew up in Wivenhoe, but alas, the river was in the way when it came to visiting Rowhedge. In my grandparents' time there was a ferry, which made the journey simple. Now it only runs in the summer.
So I went to the National Library of Scotland website to look at their historic maps, and this map from 1881 (from a survey made in 1874) shows the site of the old church in the bottom middle, just north of East Donyland Hall.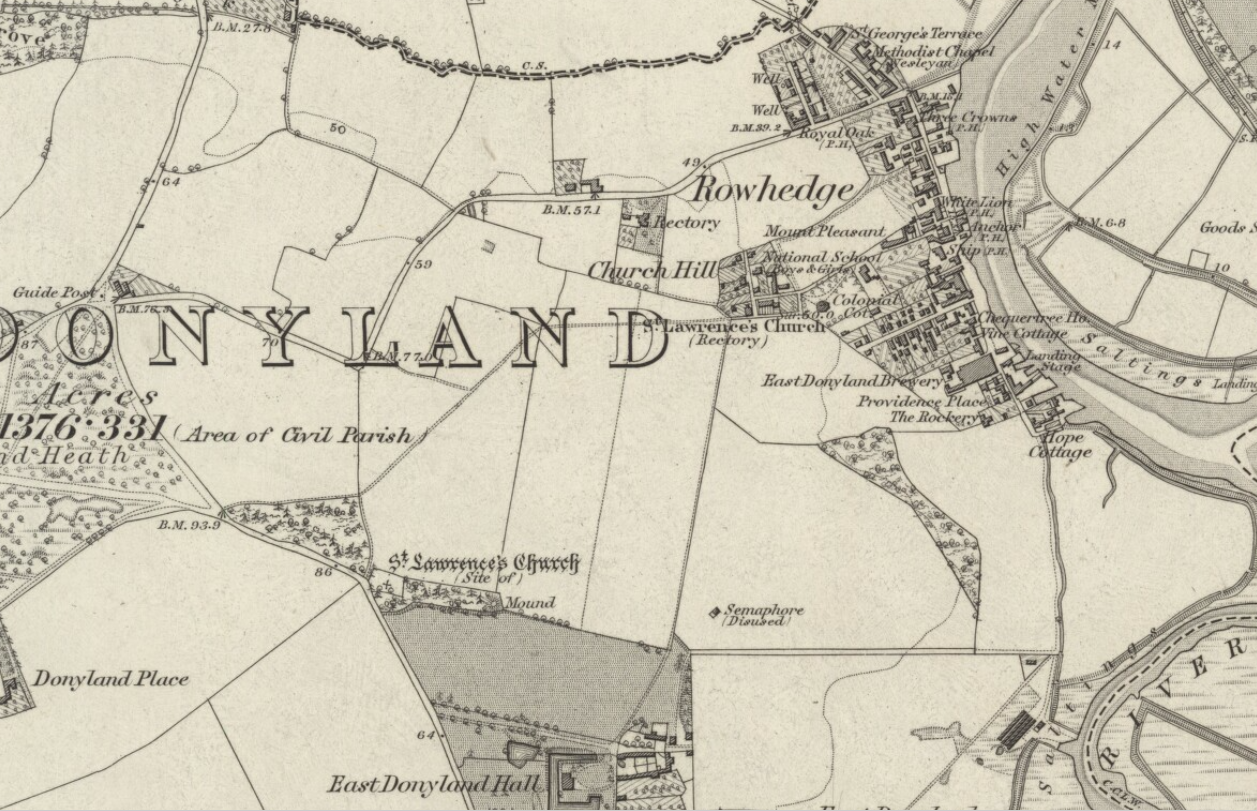 The position of the old church isn't a surprise – churches were often placed beside the house where the lord of the manor resided, purely for his family's convenience. Even if it wasn't very convenient for anyone else! You can see why they built a new church in Rowhedge as that settlement developed. Looking at the occupations in the baptism registers from 1813, it's clear to see that most people in the parish were sailors: yachtsmen or fishermen (sometimes both), with the number of agricultural labourers dwindling. In other words, more people lived by the river, and the old church's position just wasn't much good anymore.