→

→

→

Essex marriage licences online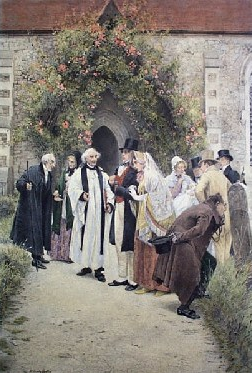 Originals of Essex marriage licences (and for some parishes just outside Essex) are held at the Essex Record Office (ERO), and you can either visit in person to look through them, or order a copy to see at home. But they are also available online: FamilySearch have microfilmed them and you can access them online for free. I don't think you get both the bond and allegation, and a colour reproduction can be easier to read than black and white when the writing is difficult/smudged etc, but they are useful to look through. You might want to check it's for the right couple before sending off for a copy from ERO.
You'll need to create a FamilySearch login
They are not indexed.
I would suggest searching ERO's catalogue, and if you find that a marriage licence exists, make a note of the reference, then go to FamilySearch
The start of the reference will be one of the four below. Find the year within the D/ reference, then look at an image at random. Check against ERO's catalogue, and work your way through, either forwards or back!
The numbers following D/ABL, D/ACL, D/AEL or D/ALL seem to follow the sequence in which they were microfilmed. eg. I looked for the 1684 marriage licence of John Nutton and Martha Carter, reference D/ABL 1684/89. I went into D/ABL, found the right year range, then picked an image at random. I checked it against ERO's catalogue, realised I was a few images ahead at D/ABL 1684/98, and clicked the back button a few times. John and Martha's marriage licence appeared.
Disclaimer: They were available online at the time of writing (August 2022) but might become only viewable from a Family History Centre in future.
ERO references