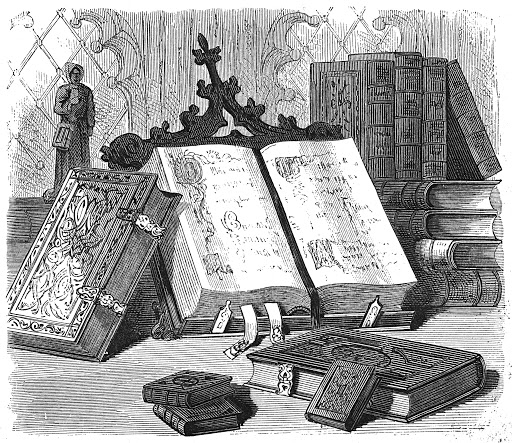 Thousands of out-of-print, out of copyright books from research libraries worldwide have been scanned and made available online for free. Find links below to books at archive.org, The Hathi Trust, Google Books, and the Suffolk Records Society.
Visitations
Essex
Suffolk
Marriage licence allegations and bonds
Allegations for marriage licences in the archdeaconry of Sudbury, in the county of Suffolk (1918-1921)
Bishop of London & Archbishop of Canterbury
People from Essex and Suffolk might appear in these:
Memorials and church monuments
Essex
Suffolk
Engravings of Sepulchral Brasses in Norfolk and Suffolk, tending to illustrate the the Ecclesiastical, Military and Civil Costume, as well as to preserve memorials of ancient families in that county, by John Sell Cotman esq et al, 2nd edition, 1839
Manors
Essex
Suffolk
Suffolk Manorial Families, being the County Visitations and Other Pedigrees, by Joseph James Muskett [incs transcriptions of many wills, PCC, SRO, etc.]
The Manors of Suffolk by W A Copinger
Parish registers
Essex
Suffolk
Wills
See more printed books of wills – most aren't available online, but hardcopies can be purchased.
Local histories
Essex
Suffolk
See also the SRS's digital series.
Elsewhere
All the Harleian Society Publications, with links to free, online scans where available. Includes many London parish registers as well as nearly all the county visitations. Also includes a list of later publications which are still in copyright and not available as free scans, but should be sourceable from research libraries (ask about inter-library loans at your local library).
Created: 3 January 2021
Updated: 6 January 2021, to include parish registers and Suffolk Records Society links.