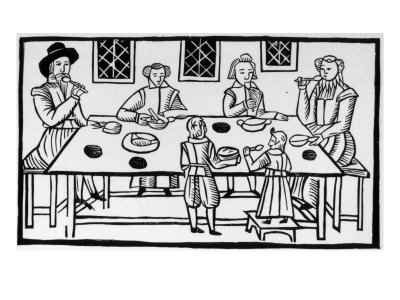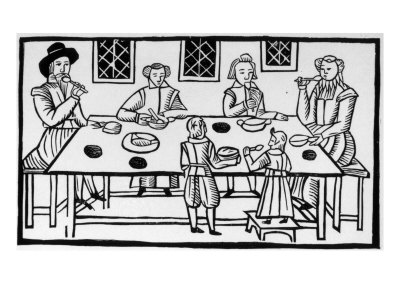 So after finding out that William Cardinall's wife Elizabeth was the daughter of Anthony Theobald and Sarah Whittaker, we can go back further and identify Anthony's grandfather (who married Sarah's aunt), and Sarah's father, uncles, aunts, grandfather, Grice and Parsey cousins, etc etc etc.
But what about Sarah's grandmother? We only know her as Sarah, wife of William Whittaker. The couple had two daughters called Sarah – after the first Sarah died, another was also named Sarah, so the name was important to them. Was this just because it was the name of William's wife? Or was there another Sarah in the family?
When William and Sarah Whittaker appear in the St Osyth parish register, they're the first Whittakers to do so. It means they weren't married there, but where… well, I don't know that yet. As I've said, they had eight children, but only three went onto adulthood and became parents themselves: Sarah, Thomas and John. And we know that William's mother was Jane – even if we can't identify his father, we at least know that his stepfather was James Kennerley.
But what about Sarah? Well… we have a clue.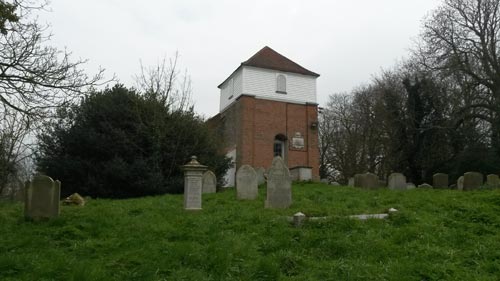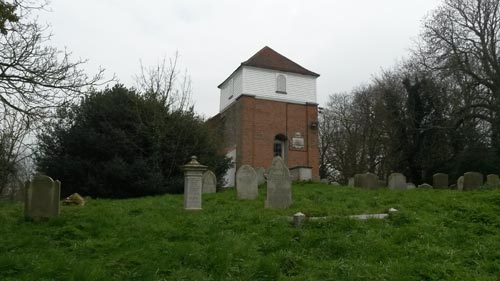 Thomas Nunn of Great Oakley
Thomas Nunn and his wife Sarah first turns up in the parish register for Great Oakley, with the baptism of his daughter Mary in 1681. The child died only a few months later, and then 1684 Thomas and Sarah's son Joseph was baptised. Four years later, Sarah was buried in Great Oakley and, not one to wait about, the following year Thomas married a widow called Hannah Baker. Hannah had had at least two children by her previous husband, Richard Baker. He'd been buried in Great Oakley in February 1688/9, and four months later, Hannah married Thomas Nunn.
Hannah and Thomas had four children: Mary, Margaret, Robert and Thomas. It was only Thomas who survived infancy. Hannah died in 1705, and two years later, Thomas took another wife – Christian Isaac, a spinster from nearby Wix.
So by the time of his death in 1716, according to the parish registers, Thomas had two surviving children: Joseph, born in about 1684, and Thomas, born in about 1697. But there had to be another daughter somewhere, as you shall see.
Thomas Nunn's will
Thomas wrote his will on 4th September 1716 – less than a fortnight later, he was buried. In his will, he leaves his wife Christian £200 (two years later she would marry a guilder called John Blain). He left property in Great Oakley to his son Thomas, who was 19 at the time, and he also mentions his son Joseph. Grandchildren Thomas, Joseph, Sarah, Robert and Christian were left legacies – based on the fact that Thomas jnr was 19, these five children were presumably those of Joseph. Certainly the will states that Robert and Christian Nunn were Joseph's children.
But then we meet another grandchild of Thomas Nunn – Sarah Whitacre, who was left £5, and then "the other four children of my son-in-law William Whitacre" who were left £10 each. Was this William Whittaker of St Osyth? It's possible – Great Oakley and St Osyth aren't too far away from each other. It would have to mean that Thomas and perhaps his wife Sarah (or another wife before her) had had a daughter before coming to Great Oakley – otherwise we have only two sons surviving of Thomas, who were baptised in Great Oakley. The son-in-law had to come from somewhere. And it may even be that another son had been born before Thomas moved to Great Oakley, hence the grandchildren Thomas, Joseph and Sarah Nunn being mentioned in the will without a parent being identified.
But can we be sure this is William Whittaker of St Osyth? By 1716, only five of his eight children were still alive, and the will does state that Thomas Nunn had five Whittaker grandchildren. However, Thomas doesn't state the name of his daughter who had married William Whittaker and neither does he say where they lived. There could be several Whittaker dads called William with daughters called Sarah. What about William Whittaker in Wivenhoe, whose first child by his wife Anne was baptised there in 1698? But Anne died and William married a woman called Sarah, and by 1716, he did not have five children still alive. Unless he'd married his first wife's sister, Wivenhoe William's five children would not all have the same paternal grandfather.
So it's very tempting to at least consider the possibility that Sarah, wife of William Whittaker of St Osyth (and who knows where he was before…), was Sarah Nunn, daughter of Thomas and Sarah Nunn. Determining to give a daughter the name Sarah might suggest that it was important to the Whittakers, to name a child after Sarah's mother. And note that after the St Osyth Whittakers had named their first child William (he died not long after his birth in 1695), the next son was named Thomas. This might suggest that Sarah's father was called Thomas – but he Thomas Nunn? After the birth of three more sons, their last child, a girl, was named Jane after William's mother, one assumes, so naming the children after grandparents was important to them. Also, considering that the first Whittaker child in St Osyth was born in 1695, we might suppose that Sarah was born in about 1675. This would have given Thomas Nunn and his wife to have had a child or two elsewhere, before they arrived in Great Oakley by 1681.
I think it's likely that Sarah Whittaker of St Osyth was the daughter of Thomas Nunn, but more evidence is required before I'd be 100% comfortable with the idea. The will, however, is a very handy clue. Thank you, people of the past, who took the time to wrote them – you've made my life much easier – and puzzling – than it would otherwise have been.