→

→

→

Beaumont-cum-Moze St. Leonard &...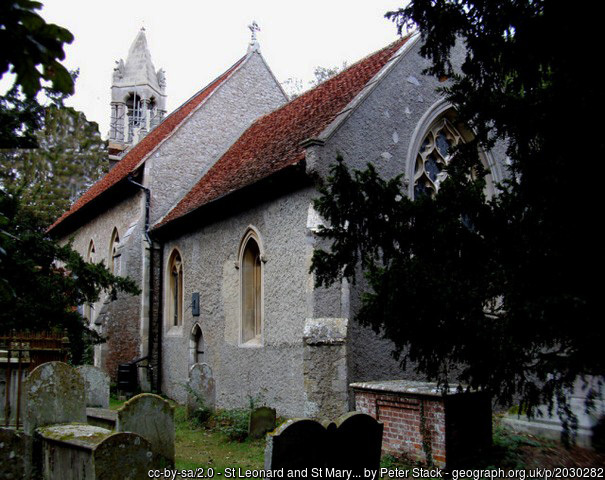 Until 1678, Beaumont and Moze were two separate parishes, with separate churches – St Leonard in Beaumont and St Mary in Moze. In 1678, due to the cost of repairing St Mary's and the poverty of the population, the decision was made to merge the two parishes, using St Leonard's church. Parts of St Mary's was used in repairs on St Leonard's. This means that from the mid-1550's until the parishes were merged, there are two parish registers. The cemetery of St Mary's was still used for burials after the merger.
Until I've finished adding spreadsheets below, you can search Beaumont-cum-Moze to 1871 (baptisms), 1918 (burials) and 1957 (marriages) at FreeREG. And of course access scans of the registers themselves using ERO's Essex Ancestors.
Photos of the church, and information about it, are available on the church's website.
Notes
Burials for Beaumont are sparse between 1643-7.
There is a gap in Beaumont marriages between 1635-45.
The page of baptisms for Moze, covering 1551-3, is very faint and hard to read.
There is a possible gap in Moze burials in the late 1580s.
Beaumont-cum-Moze 1678-1770 – the top of the pages is damaged so some information has been lost.
Burials 1813-1918 includes the details of Beaumont-cum-Moze locals who were killed in France and Belgium during WW1.
Beaumont 1564-1678
Moze 1548-1678
Beaumont-cum-Moze 1678-1918
Baptisms
Burials
Marriages
1678-1753
1754-1812
1813-1837
1837-1957 
Marriages for 1837-1957 can be searched for at FreeREG. The marriages contain a lot of information, so it is very time-consuming to create legible, logical spreadsheets for them. I might include a surname index at some point, rather than the full transcriptions.
Miscellaneous