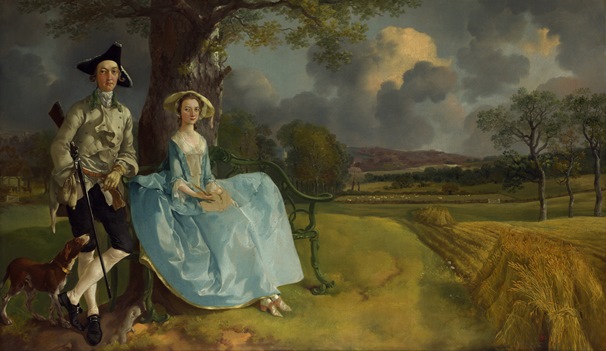 Transcribed by Edwin Furnival from parish registers held at ERO. They can also be searched at FreeREG.
Find out more about Bulmer village (external site)
Notes
Very few baptisms 1640-46. 1655 missing.
1657-8 baptisms virtually illegible. Many unnamed baptisms 1698-1706.
1773 baptisms missing.
Robert Andrews, subject of Gainsborough's painting Mr and Mrs Andrews (above), was born and baptised in Bulmer in 1726.
Baptisms
Burials
Marriages