→

→

→

Elmstead St. Anne &...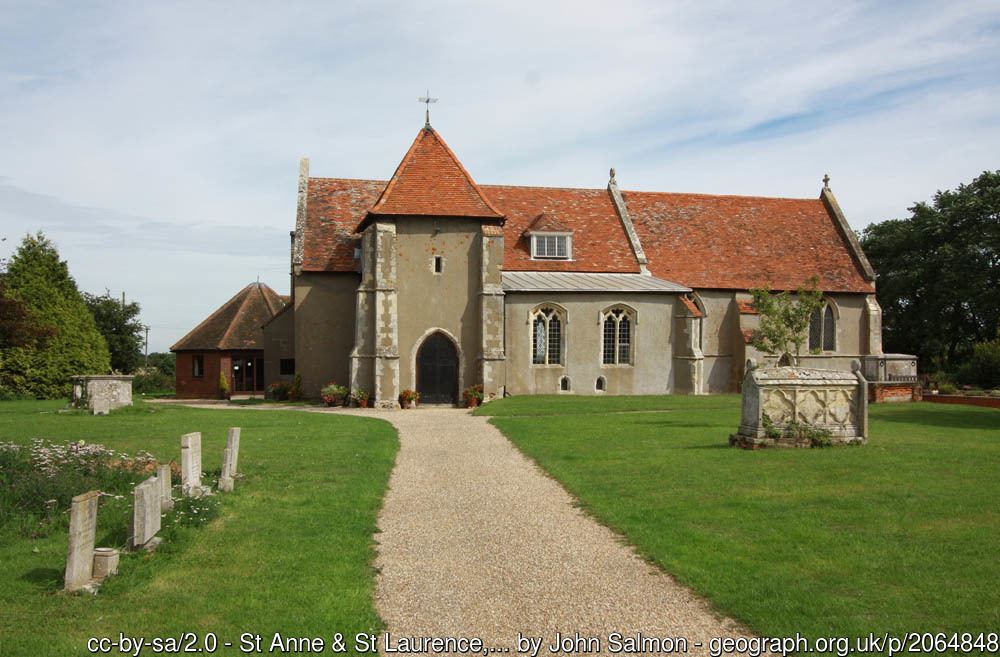 Transcribed by Helen Barrell, except marriages 1813-1837 transcribed by Arny Webb. From parish registers held at ERO. The transcriptions can also be searched for at FreeREG.
Notes
Burials at the end of 1620 possibly omitted (none after May). Burials a little patchy 1623-4, possibly just before a new rector, Edward Flowers, was appointed. Reginald Metcalfe was rector for many years but doesn't appear on the Clergy Database as being in Elmstead although he does appear in the register as the vicar for a long time. He died in January 1623/4.
Roger Warfield, vicar, who kept the register neatly and gave dates of death for most parishioners and causes of death for some, died in November 1657 after which entries are patchy. Two burials 1658 and 1659 and one 1660. Then the old register ends.
Possible epidemic in 1638 – 24 burials that year, far more than usual, 12 between December and February (and half of those 12 were from just two families). Could be plague or flu/other respiratory disease. Two families effected badly – Samuel Wallis lost his wife Margaret and two children William and Margaret between December and February, and he died himself in March. Geoffrey Catch lost his wife Mary and two sons Geoffrey and John between late Jan/early Feb.
Only two baptisms recorded for 1641 and none at all for 1642. Note in register reads "Nescio cujus culpa reliqui qui sequi debent ad fin anni 1642 fuerunt omissi nec admissi in Registrar." Which seems to mean, someone forgot to put the 1642 baptisms in the register. This is the same for marriages and burials (no burials 1641 or 1642).
Baptisms tail off in the 1650s – two recorded for 1659, one for 1660, three for 1661.
The register for baptisms 1661-1729, marriages 1658-1729 and burials 1660-1673 is lost.
Burials 1678-1783 are from a register of affidavits for burials in woollen, as per the late 17th C Burial in Woollen Acts.
There are possibly some entries missing for burials in the 1770s and 1780s.
1597 burial of James Naylar "buryed in the Queens highe waye by the howse of John Hecford beinge drowned wth water." Although it isn't stated in the entry, James being buried in the road rather than in the consecrated ground of the churchyard suggests he took his own life.
Baptisms
Burials
Marriages
1559-1660
1661-1728
1729-1754
1754-1812
1813-1837