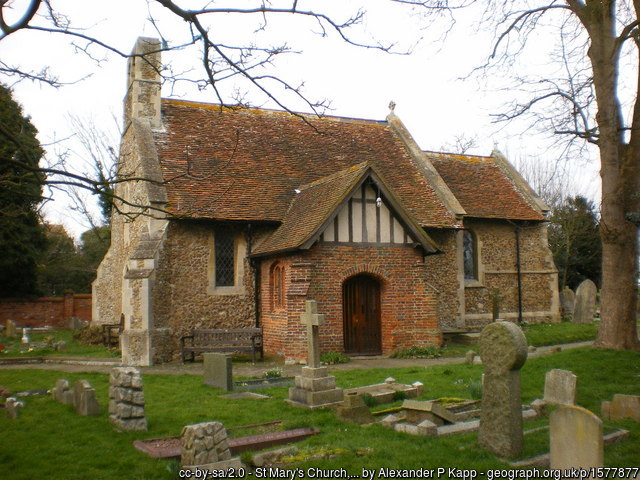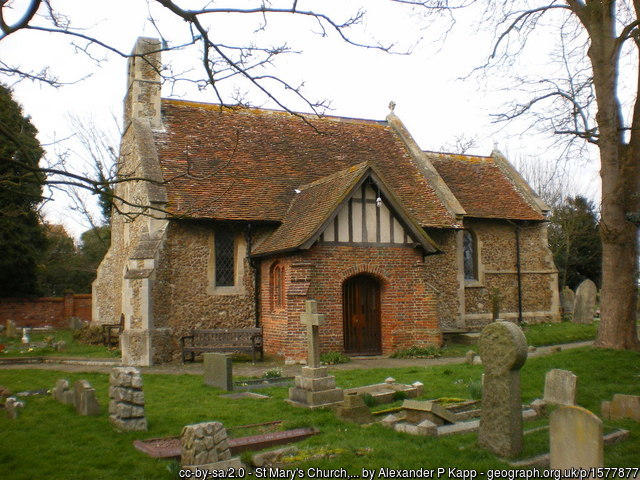 Arny Webb has transcribed these marriages from Frinton; a very small place indeed (as you can see from the tiny dimensions of the church!) before it became a swanky seaside resort!
Peek into the old church in 1857 when it was subject to controversy in the pages of the Cambridge Chronicle and Journal.
Notes
The tiny church of St Mary the Virgin (above) served as the parish church until the 1920s. The foundation stone for the new church of St Mary Magdalene, that would seat 750 people, was laid in September 1928, the Chelmsford Chronicle saying, "For years the present church has been inadequate for the town." (7 Sep 1928) The new church was opened in July 1929.
See brief transcriptions of the few wills pre-1859 from Frinton people, including the people mentioned in them.
In 1801, Frinton had a population of 31 people, spread between three families who all somehow lived in two of Frinton's three houses (one of the three was uninhabited at the time). In 1811, Frinton's population had increased by one person, and 32 people called it home. The parish by then had a grand total of four houses.
The marriages run from 1762 to 1860 across two separate registers. These are the registers officially covering the periods 1754-1812, and 1813-1837. However, three anomalous post-1837 marriages have crept in (two for 1839 and one for 1860). More marriages occured at Frinton post-1837, so please consult the register which covers 1837-1937 (D/P 228/1/6), which hasn't been transcribed here yet.
Edward VIII frequented Frinton-on-Sea as Prince of Wales, his retreat with Wallis Simpson. He does not, needless to say, appear in these transcriptions. Winston Churchill and Princess Margaret were also fans of Frinton.
Baptisms
Marriages
1762-1860