→

→

→

Great Holland All Saints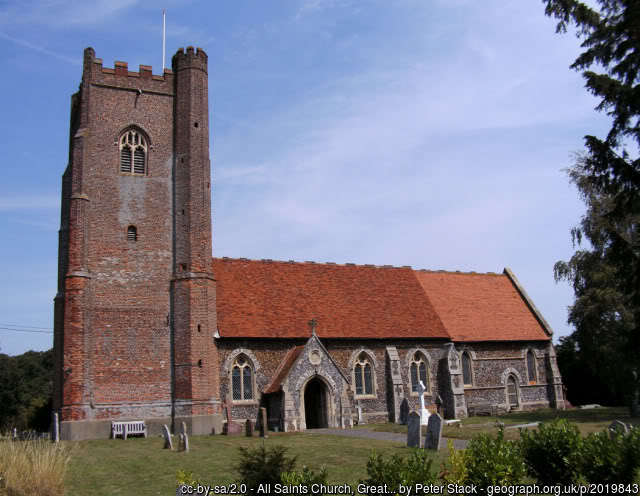 I am transcribing Great Holland  parish registers held at ERO for All Saints, CoE church. Full transcriptions are available below. All these transcriptions can be searched for at FreeREG.
Notes
Gaps in baptisms: They run 1542-1683, 1692-1793, 1796 onwards.
Gaps in burials: They run 1548-1624, 1646-1667, 1680-1681, 1692 onwards.
Gaps in marriages: They run 1539-1651, 1662-1667, 1692 onwards.
The earliest register is in an odd order, hence why baptisms 1738-1787 appear separately from the spreadsheet covering 1542-1799.
Baptisms
Burials
Marriages
1547-1754
1754-1812
Groom abodes and marital status in groom list only, and brides vice versa.
1813-1837
Bride abodes are in the notes.