→

→

→

Great Oakley All Saints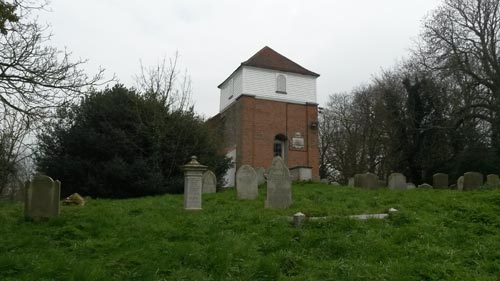 I have transcribed digital scans of Great Oakley All Saints parish registers available via ERO's Essex Ancestors. Full transcriptions are available below for baptisms and burials. All these transcriptions can be searched for at FreeREG. Photos of some headstones from the churchyard and plaques from inside the church at the bottom of the page. Hover for a brief transcription, or click to see a larger version of the photo on Flickr.
Notes
The Great Oakley registers contain many entries for residents of Wix.
Between 1641-63, the register contains only a handful of entries for just three families.
References to "St. G" and "SG" etc amongst marriages and baptisms refer to Stones Green, where there was a chapel (presumably a chapel of ease). The chapel has since been converted into a private house.
Increased number of burials in 1666 – August, September and October burials have a note beside them to say that those dying had the plague. Neighbouring Wix has increased burials (without any notes to say that it was plague) in January and February 1665/6.
The register for 1673-1766 was cropped at the top and sides at some point, which has resulted in the loss of some names.
A couple of pages have been torn, losing half a page each. This means baptisms, burials and marriages have been lost from about end of January 1719/9 to about November 1719, then from about February 1719/20 to about October 1720 (see images 44 and 45). Images 47 to 48 – a bit confusing, but it looks like entries lost for about June 1723, then January 1723/4 to March 1724.
Some of the Bridge family of Great Oakley appear in Stoke-by-Nayland's registers.
I am updating transcriptions from the earliest registers for Great Oakley as it was the first early register I ever tackled. There are names I can now read which I couldn't back when I was learning old handwriting, and there are also entries that were missed the first time round. You might see old and new versions side by side on the page while this is in progress.
Baptisms
Burials
Marriages
1559-1670 (updated)
1559-1754 (old – 1670s-1750s to be updated soon)
1754-1812
Note: Groom abodes and marital status in groom list only, and brides vice versa.
1813-1837
To present all the information available in the register, yet keep it in a search-by-surname format, the marriages have been split so that you can search by surname for either spouse in the "marriage details" list (which also provides notes and names of witnesses and who signed or marked). Then when you can search for the spouse in the "groom details" or "bride details" lists, which give marital status, abode and occupation.
1837-1915 to follow (496 marriages).
Flickr API error: 

Invalid API Key (Key has invalid format)