→

→

→

Langham St Mary the...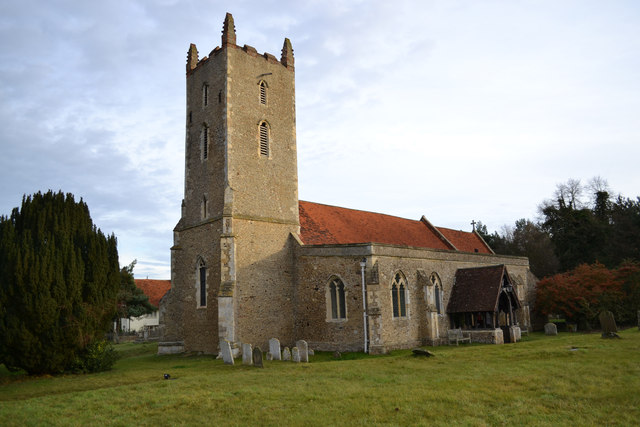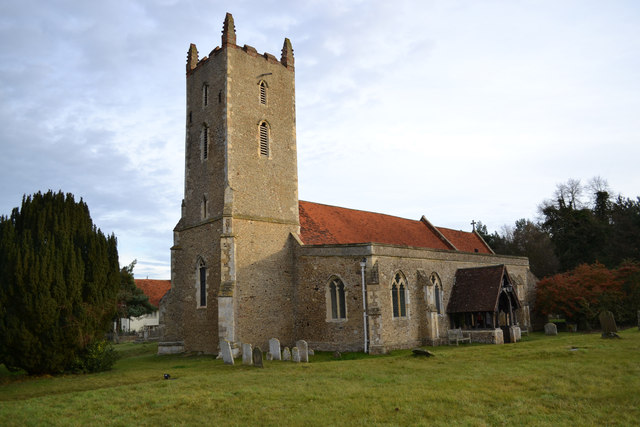 Artist John Constable used to sit at the top of this church to draw the view of Dedham Vale.
Transcribed by Helen Barrell from scans of original parish registers held at ERO. Please check the originals before adding info to your family tree. These transcriptions are also available to search at FreeREG.
There was a Baptist chapel in Langham from the 1700s. See British History Online. Over 200 burials that took place at the chapel from 1782-1836 are available in Findmypast's England & Wales Non-Conformist Burials collection, but only very few births are recorded.
Notes
The earliest surviving register for Langham starts in 1639. It ends in 1691 (old style, which is March 1692 new style). Many entries for people from Stratford St Mary in Suffolk; some for Boxted, Dedham, Stoke by Nayland and Ardleigh.
Unusual names: in the 1680s, Langham was home to Spring Wincoll and Marmaduke Dobitoe. In July 1702, William Bacon married Elizabeth Ham. In September that year, Elizabeth Rasher got married.
In 1639, Luke Bemis was buried in Langham, described as "a stale bachelour". This (amusing!) term appears to mean old single man.
Forty burials in 1639. An epidemic? Burials seem to increase from August, with 5 burials in Oct, 6 in December, and 5 in February.
Possible gaps in burial register: last burial in 1643 in October. Next burial is June 1644. Only four burials for 1644. Only four burials for 1645 (and they are spread – one in March, two in April, one in November. Only three in 1646. Only one in 1647. Six in 1648, then twenty-seven in 1649, with 15 between April and August. Repetition of names Garnet, Starling, Wellock could suggest an epidemic.
Burials stop in June 1669 with the death of Thomas Sebborne, conscientious reverend incumbent. Three burials only for 1670 (two on a loose sheet of paper, one in the book which appears to repeat one on the paper), none for 1671. Burials recommence November 1672, but another gap appears as there are only two burials for 1674 and none at all for 1675, 1676 and 1677. Possible gap: no burials from 31 Dec 1680 to 20 April 1681. 1685 burials a little thin with only about a third of the usual number for this period – no burials at all between July and the end of Oct. Only three burials recorded for 1700, one of which doesn't have a full date.
The register with the reference D/P 154/1/2 covers 1692-1713, but the following register (D/P 154/1/3) repeats much of the information from /2 to record who needed to pay what for the purposes of a tax introduced in the late 1600s. There is sometimes extra information such as the father's or even a woman's occupation in /3, so some of the transcriptions in the spreadsheet covering 1692-1768 contain a combination of information drawn from both registers. Please check both registers.
Baptisms for 1768 end in the July, with no baptisms recorded for the rest of the year. Whether baptisms took place and weren't recorded, or whether none were performed at all isn't clear.
From 1714 there are no burial dates, only the date on which an affidavit was sworn to the deceased being buried in woollen. The date would be fairly close to the burial date, but the actual burial date hasn't been recorded. There are (unhelpfully!) a few gaps with no names of the deceased, because the affidavit wasn't sworn in time.
Gaps in burials in the 1780-90-00s? Five burials in 1788 between Feb and Dec, seven in 1789 between March and Dec. Eleven burials in 1795 between January and June, then no more. Only two in 1796, one in April and another in August. Only three burials in 1800.
Gaps in baptisms? Eight baptisms only in 1800, from April to July. Six baptisms only in 1801.
In the register covering 1769-1813, there is one baptism only for 1813. Other baptisms for the rest of the year are in the register covering 1813-1869.
Baptisms
Burials
Marriages
1638-1691
1692-1754
1754-1812
Spouses are of Langham unless otherwise stated.