→

→

→

Little Oakley St. Mary...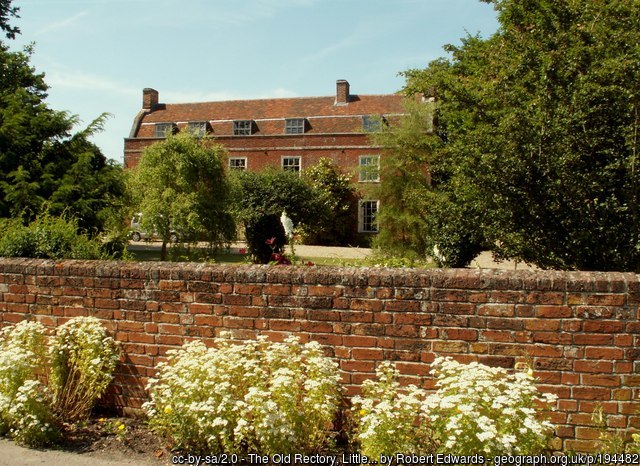 Transcribed by Arny Webb (except baptisms and burials 1726-1810 and marriages 1726-1753 by Helen Barrell). They can be searched for at FreeREG. The original registers can be viewed on ERO's Essex Ancestors. The church is now a private house. The photo above shows The Old Rectory in the village.
Query in The East Anglian, re De Vere and Howard arms in the church
Notes
Baptisms
Burials
Marriages
1558-1672
1673-1727
Gap
1726-1753
1754-1812
1813-1837
Note: Groom abodes and marital status in groom list only, and brides vice versa.