→

→

→

St. Osyth St. Peter...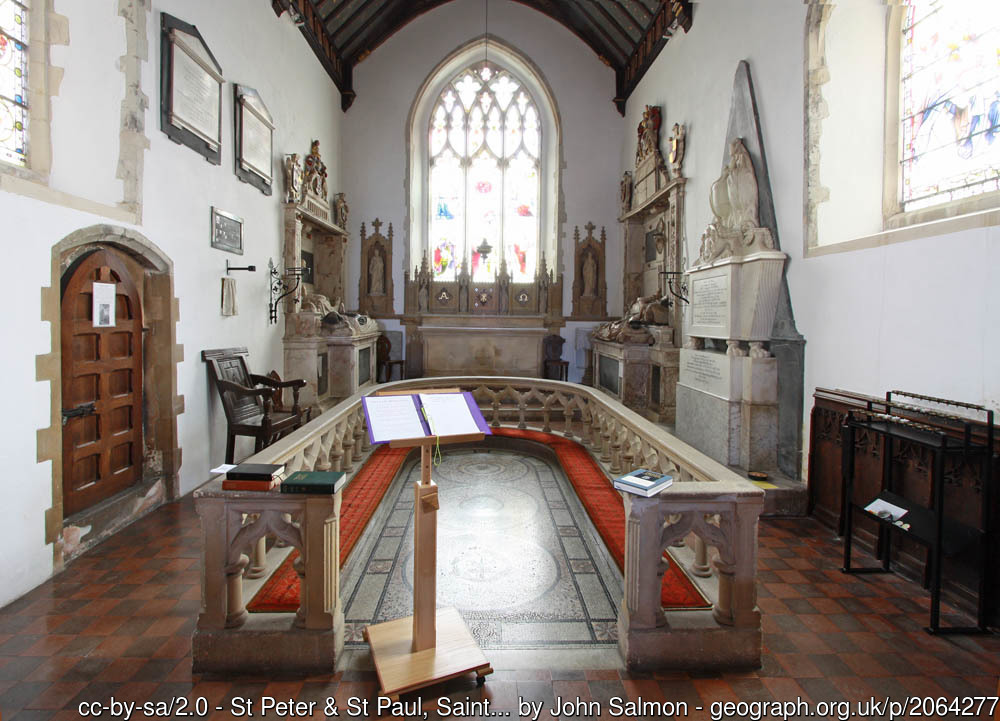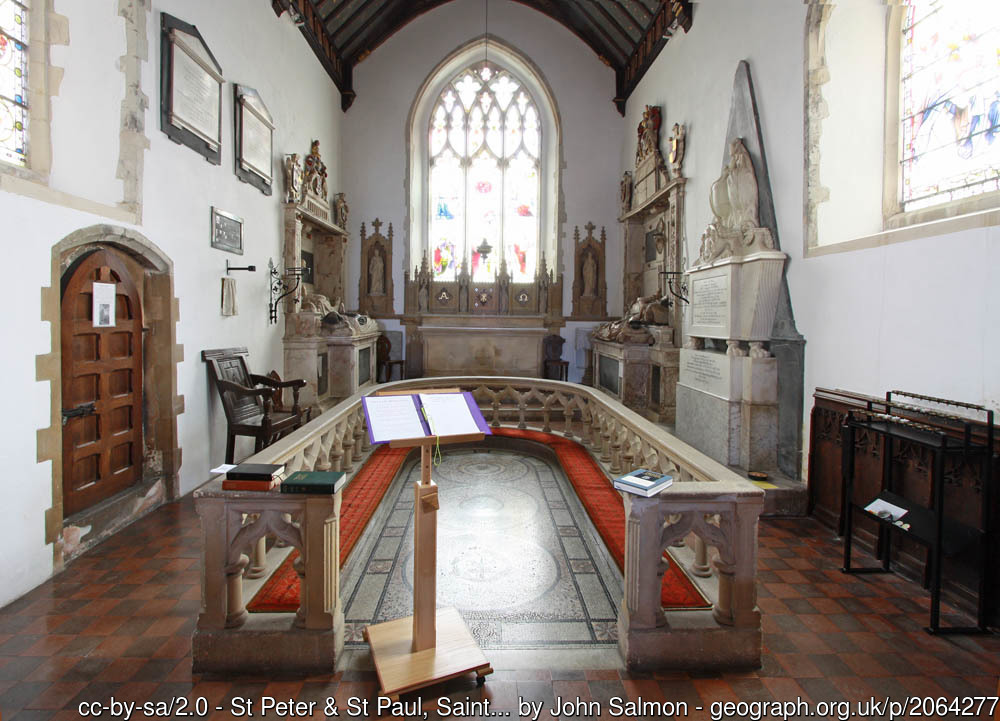 I have transcribed St. Osyth parish registers held at ERO for St. Peter & St. Paul, CoE church. Full transcriptions are available below. All these transcriptions can be searched for at FreeREG.
Notes
There are many entries in the registers of Weeley, a neighbouring parish, for people who live in St. Osyth.
Note in the earliest register: "In the year 1679 were sixty eight Burials. Amongst whom was Ld. Visct. Colchester."
1690: only three burials, March to April, and a gap, then 1691 burials start in different handwriting, so several were missed off. This includes "Marget" (Margaret), wife of James Kenarley (recorded as a memorial inscription in a floor slab, and their son Isaac who died in 1705).
Note in the second earliest register: "The small pox began in St Osyth in June one thousand seven hundred and thirty seven. Ye first yt dyed of it was Miles Perry, on ye 28th: & ceasd in Apr. 1738." In another handwriting: "Eighty-six persons were buried between June 28th 1737 & April 28th 1738."
There is a crossover in the two earliest registers, where the earliest includes baptisms for April 1732, while the next register contains some baptisms for 1731. So make sure you check both!
As of August 2017, I am revising and updating these transcriptions. They were the first I did and my skills in reading archaic handwriting on old parchment has improved! They also now include image numbers so that you can more easily look up the record online at ERO.
ERRORS: baptism 1680 Edward Swift and baptism 1684 Roger Swift – their father's forename is Roger, not Robert.
Baptisms
Burials
Marriages
1673-1754
1754-1777
Abodes are given in the notes.
1777-1812
Abodes are given in the notes.
1813-1837