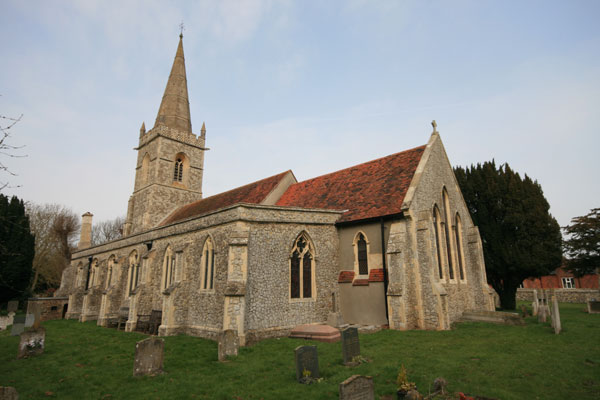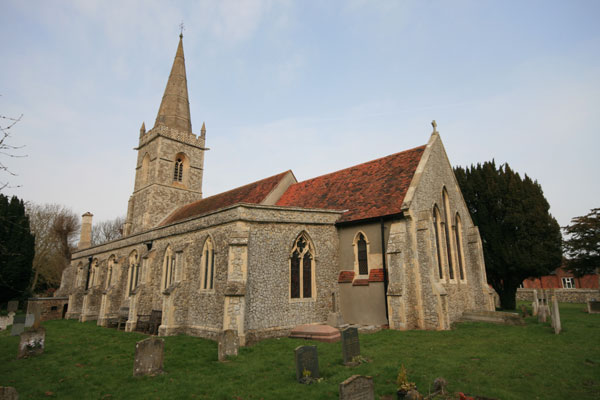 I have transcribed Tendring St. Edmund parish registers held at ERO. Full transcriptions are available below for baptisms, burials and marriages. All these transcriptions can be searched for at FreeREG. Baptisms 1882-1954 transcribed by Angela Grayston (family and local history contact for Tendring St. Edmund's).
Please note that the earliest register is difficult in places – some of the writing is quite faded.
Headstones in this churchyard are included in the Gravestone Photographic Resource project.
Photographs of the church and information about its history are available on the church's website.
According to the 1841 census, there were 925 people living in Tendring (466 males, 459 females). 473 of the population were under the age of 20, and 33 people in the village had been born outside Essex. The parish consisted of 2,350 acres and had 145 inhabited houses.
Marriage stray at Hoxne, Suffolk, 5 Oct 1589: Mark Baylie of Tendring, Essex & Elizabeth Crane
Baptisms
Burials
Marriages
1562-1677
1682-1753
1754-1837
To present all the information available in the register, yet keep it in a search-by-surname format, the marriages have been split so that you can search by surname for either spouse in the "marriage details" list (which also provides notes and names of witnesses and who signed or marked). Then when you can search for the spouse in the "groom details" or "bride details" lists, which give marital status, abode and occupation.
Miscellaneous