→

→

→

West Bergholt St. Mary...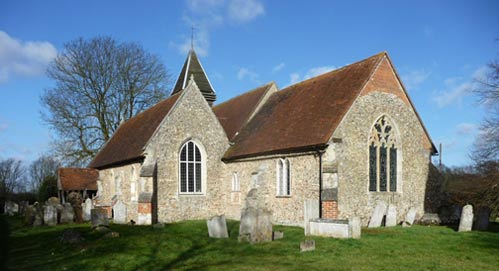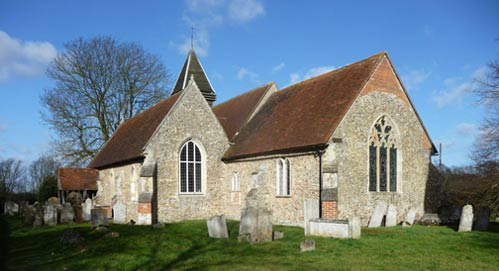 Transcribed by Helen Barrell from digital images at ERO's Essex Ancestors. Searchable at FreeREG.
Notes
Entries sparse for late 1570s/early 1580s. No baptisms for 1578. During same period, fathers in baptism entries are called "Goodman" rather than their first names being given.
Year unclear for some entries following early 1611. Could be 1611, 1612 or early 1613.
No entries for 1677, then a new vicar instituted on 16th July 1679.
No entries for 1681, 1685 or 1688. 1690s/early 1700s – patchy. Children's names missing from baptisms in many cases, dates missing from entries (year only given).
Gaps in marriages: none from 1684-1689, 1691-1702.
Gaps in baptisms: one in 1716, none in 1717, few in 1718 and 1719, none in 1720, 1725 or 1727.
Gaps in burials: none for 1677. Burials 1679-1685 in affidavits register. Annual notes from 1686 to 1704 saying the Rector, John Newton, hadn't written down the names of those buried (he died in 1704), but that affidavits had been received for the burials in woollen. Burials start again 1705, but a handful of 1690s/1700s burials are in the other register for this period. None for 1726. A note says that some 1727 burials were entered from an old parish account book, and: "How to reconcile these two page at prst. I know not."
Dates of birth included for most baptisms from 1754-1783
Very few dates of births or ages in the baptism register 1813-1855, even though other evidence suggests that some of the people being baptised are children and teenagers, rather than newborns.
13th August 1745. "NB: Whereas I have frequently (through misinformation) in registering the children of two distinct families in the Parish known commonly by the name of Austin, call'd the Parents of those children sometimes by the name of Alston, & sometimes Austin; I would hereby notify, yt the respective Parents shd have been always written Robert Alston, & Richard Austin." The north Essex accent makes Austin and Alston indistinguishable. See my handy and inexplicably popular YouTube video explaining how this works!
Baptisms
Burials
Marriages
1561-1733
1734-1753
1754-1812
1813-1837
1837-1923