→

→

→

→

Wivenhoe Independent/Congregational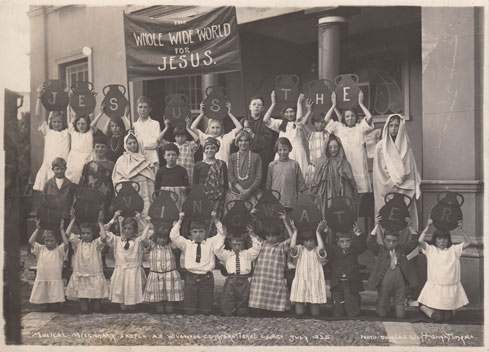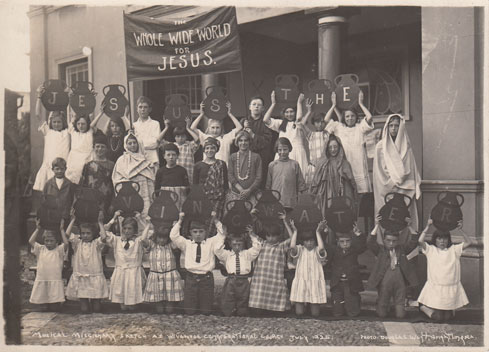 Photo: Musical Missionary Sketch at Wivenhoe Congregational Church, July 1926.
Baptisms 1808-37 transcribed from Public Record Office (National Archives) images. Later registers are held at ERO but aren't available on microfiche or scanned images yet.
Non-conformists had met in Wivenhoe since the 1790s and in 1808 a church was constituted with James Hyde as the pastor. The Italianate chapel (as seen in the photo) was built on the corner of Quay Street and West Street in 1847, and was in use until the new church (still in use today) was opened on the High Street in the early 1960s. At some point, the church went from being known as the Independent chapel to the Congregational. For more on the history of non-conformists in Wivenhoe, see British History Online.
Entries include people from Alresford, Elmstead, East Donyland, Fingringhoe and Colchester.
Baptisms
Burials
One burial in the baptism register between 1808-1837: Quince Ford, infant, buried 17 June 1832.