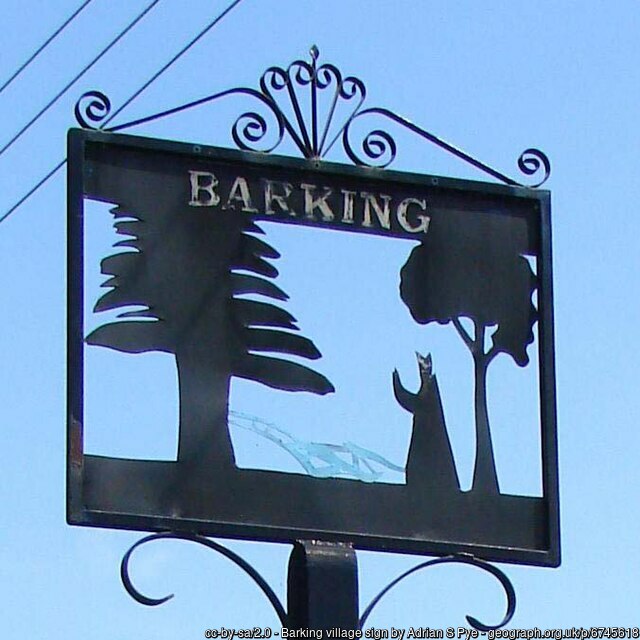 Transcribing in progress by Helen Barrell from 1562 (as of Oct 2021). Available to search on FreeREG. More spreadsheets to follow here soon!
Needham Market and Darmsden were part of the parish of Barking, so residents appear in these transcriptions.
Notes
Baptisms: there are usually 20-30 baptisms each year, but only four recorded for 1566, from March to April, and only eight for 1567, from Dec-March 1567/8. Only ten for 1569, from Nov 1569-Feb 1569/70. Only 15 in 1646, seven in 1647, 16 in 1648, 15 in 1650. Baptisms in Feb and March 1685/6 apparently lost. Baptisms March to November 1758 extremely faded and difficult to read. Baptisms 1759 for January to March only – April to December apparently lost.
Buried on 21 July 1625: "Thomas Knapp the sonne of John of Needeham stabd wth a knife by a flemminge."
Burials: there are usually 30 burials or more each year, but there are only 21 in 1645, 16 in 1646, 18 in 1647, 12 in 1648, none in 1649, 1650, or 1651, and only 4 in 1652. No burials for 1653 until 20th July. No burials June 1667 – March 1669/70. No burials for 1699.
Marriages: no marriages in 1662 or 1663.
"Ninteen soldiers buried from January the 18 to March 17 that were under the Command of Captain Scroop." Their names weren't recorded.
28 October 1684: "Two couples of Gosbeck were married." Their names aren't in the register.
Two 1754 marriages in the baptisms and burials register: January: William Dawes and Elizabeth Colchester, both single, of Barking, by licence. 8th March: Charles Colman of Somersham and Mary Farthing of Needham, both single, by licence.
Baptisms
Burials
Marriages
1562-1667
1667-1753