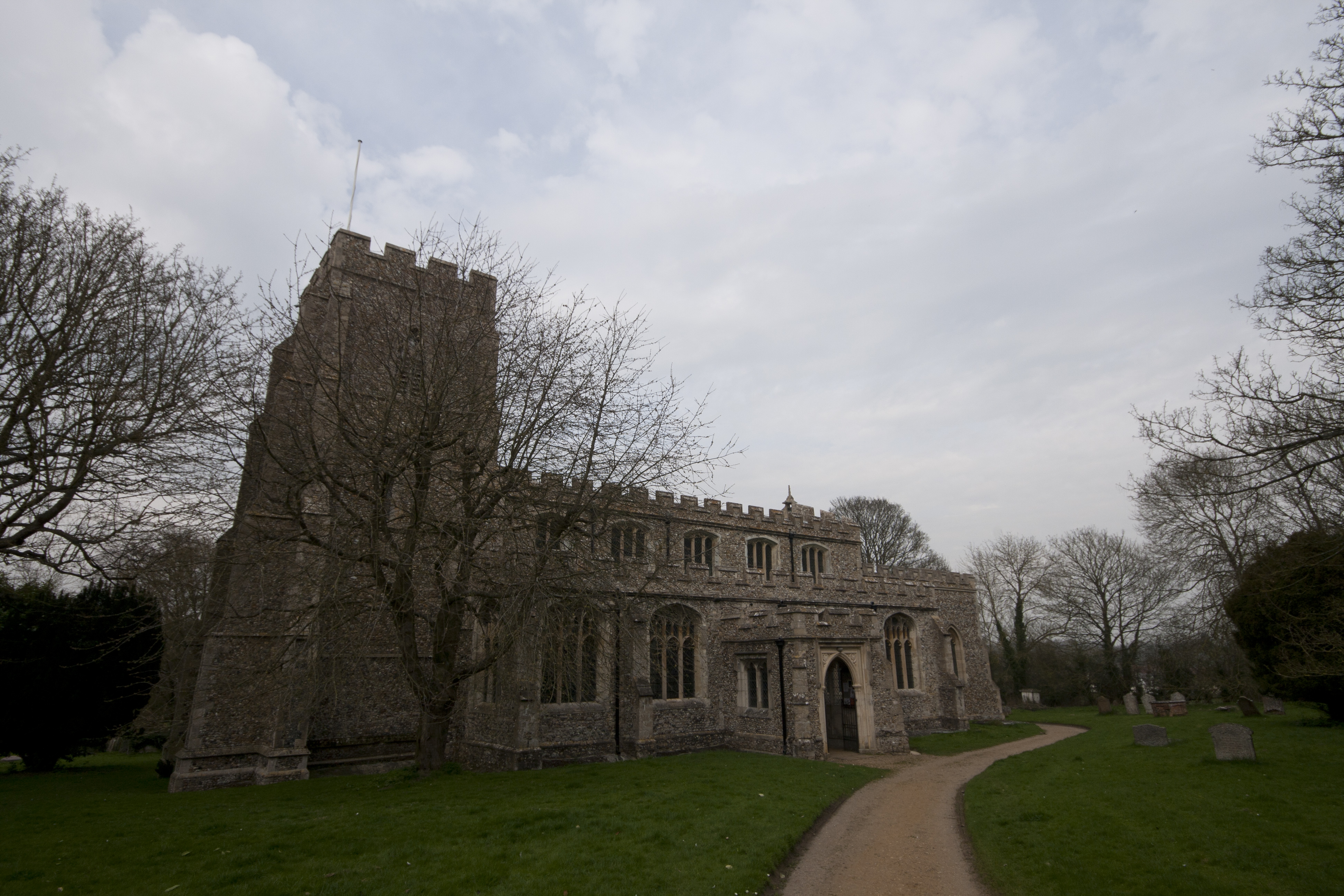 Sarah Chesham's family tree was simpler to fathom than those of Mary May and Hannah Southgate. This is mainly thanks to Sarah marrying only once, and never moving from the village of her birth. Even so, there was a surprise – or at least a grand irony – which I wouldn't have uncovered without some genealogical sleuthing.
First of all, Sarah. Her parents, James Parker and Frances Mason (this name might also be Mison/Myson) married in Clavering in 1796, and over the next 18 years, they had nine children. At least one of these children died in childhood. Called Sarah, she was the Parker's second child, and was born in 1798 and died in 1805: the Sarah who went down in history as the infamous poisoner was therefore named after a dead sibling. Although it's possible that 'Sarah' was the name of James or Frances' mother, hence their insistence on giving the name to one of their daughters.


On 29 June 1828, Sarah married Richard Chesham. She was just over a week from her 19th birthday (the baptism register gives her date of birth – 9th July 1809), so was a minor, and married by banns. This was perfectly allowable if you were a minor, you didn't have to marry by licence, but if your parents objected, they could stop the marriage going ahead. James and Frances didn't intervene, perhaps because Sarah was already pregnant with Harriet. She was baptised in February 1829, eight months after the wedding. Five boys followed Harriet, their next son being called Philip: Sarah had a brother called Philip, and there's two other Philip Parkers in the village besides him, so it appears to be a family name.
Harriet married Nathaniel Chipperfield in 1848, and the couple emigrated to Australia in 1856, taking their child, and Harriet's youngest brother George with them. George, sadly, died almost as soon as they landed in Sydney. There are descendants of the Chipperfields in Australia today. Philip was sentenced to six months' hard labour in 1851, just after his mother's execution, for stealing a waistcoat. He appears to have shrugged off his criminal ways, however, and lived in Clavering for several years, where he married and raised a family. By 1901 he was in the workhouse at Saffron Walden, perhaps unable to work due to old age, and the following year. Joseph and James died within a couple of days of each other in 1845. John died in 1855, aged 22.
Keep your eye on John Parker, Sarah's eldest brother, who married Mary Pomfret in 1823….
Richard Chesham

So we come onto Richard. His parents, Thomas Chesham and Sarah Bush, are contemporaries of Sarah's parents, and were married in 1799. They managed to produce eight children, none of whom were female. It's odd to me that Richard and Sarah didn't name any of their sons Richard or Thomas, but there we are – sometimes naming conventions aren't always followed.
Richard died of tuberculosis – accelerated, or was it? by arsenic poisoning. It's worth noting that although his parents lived into their eighties, two of Richard's brothers only just scraped into their thirties, David died just before he turned 40, and George died in his early fifties. Were they all tubercular?
Mary Pomfret
John Parker, Sarah Chesham's eldest brother, died in 1848, leaving behind Mary, his widow. In 1860, she married again. She was 57, and her husband, William Phillips, was 62. He was himself a widower, his wife Hannah having died the year before (William and Mary married on 21st July 1860, and Hannah had died on 4th August 1859, so he'd mourned his wife for nearly a year before moving on).
Now this might seem like an irrelevant side-alley for me to go wandering down, but it's actually a great irony. Hannah Phillips was in some respects Sarah Chesham's nemesis. When Richard died in 1850, all the evidence pointed to him having died of tuberculosis. The only evidence that suggested otherwise was the fact that Professor Taylor had found a tiny amount of arsenic in Richard's viscera, and a vast quantity of it in a bag of rice taken from the Chesham's cottage. When the local magistrates asked Taylor about what chances they had of making a case against Sarah, Taylor said it was very little.
But then along came Hannah Phillips, who was willing to testify that Sarah had made various confessions to her about poisonings she had committed, even identifying to Hannah a treestump where she had stored some arsenic. Taylor was asked to perform a toxicological analysis on this treestump, which he doesn't appear to have done. I am not surprised – during the investigation of another suspected poisoning, he said that over time arsenic could be washed out of a damp grave, so what chance could it have in an exposed position such as a treestump?
Hannah's testimony, combined with the toxicological evidence of the viscera and the bag of rice, proved fatal to Sarah Chesham. It is therefore ironic that after Hannah died, her widower married Sarah's sister-in-law. Ironic, although, in a small village, not particularly surprising.
Note:
I would like to apologise for the tininess of the family trees here. I thought that they would enlarge if you clicked on them, but apparently not. Sorry about that.