→

→

→

James Barrell (?-1759), Esther...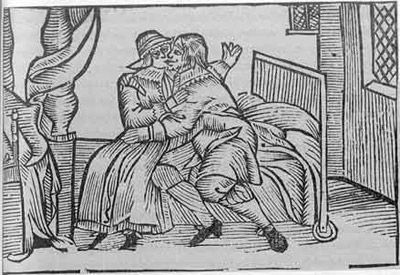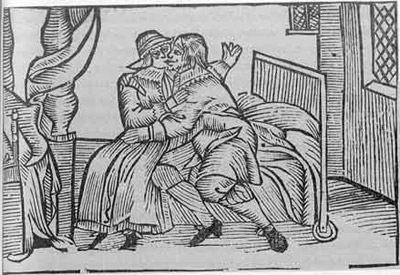 The earliest record I can find for my Barrell line is the marriage of James Barrell and Esther Lummis in Hunston, Suffolk, in 1713. I haven't checked the register entry so don't yet know the date, or whether the marriage register gives more information – their marital statuses, their abodes, perhaps.
James and Esther had four children baptised in Badwell Ash, which is just over 1 and half miles from Hunston:
James, 16th October 1715
John, 10th November 1717
Esther, 14th February 1719/20
Demeriah, 29th September 1722
I have been unable to trace these children any further, although a burial in Badwell Ash on 6th July 1745 for one Dim Barrell, is probably for Demeriah.
Esther was buried in Badwell Ash on 8th June 1725, as "Ester wife of James Barrell." He married again, although I have not found the marriage yet, but based on the date Esther was buried, and when his next child was born, the marriage probably took place in 1726. His new wife was called Anne. Their first child, Anne, was baptised in Badwell Ash, but it seems that they moved after Anne's birth as their other children were baptised in Stowlangtoft, just over two miles to the west.
Anne, 23rd July 1727
Mary, 31st March 1730
Thomas, 29th December 1734
Elizabeth, 5th January 1737/8
Robert, 15th March 1740/1
Thomas was buried in Stowlangtoft on 16th November 1735. The family may have moved back to Badwell Ash – when Anne was buried in Stowlangtoft on 15th April 1749, as the wife of James 'Barrel', her abode was given as Badwell Ash. James and Anne's youngest daughter, Elizabeth, gave birth to an illegitimate child called Sarah, who was baptised in Badwell Ash on 10th April 1757. Two years later, James was buried in Badwell Ash on 27th May 1759. That is, I suppose it is James Barrell senior, rather than junior.
Of all the nine children of James Barrell by his two wives, the only one I have been able to follow up so far is Robert, the youngest, and my 5 x gt-grandfather. To find out what happened to him, we need to head to the parish directly south of Badwell Ash – Great Ashfield.