→

→

→

Robert Barrell (1741-?) and...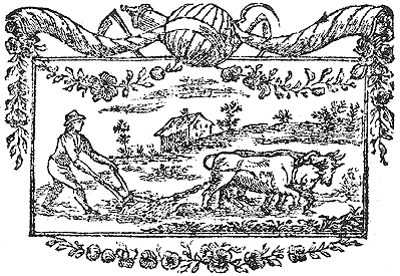 Robert Barrell was baptised in Stowlangtoft on 15th March 1740/1, the youngest child of James Barrell and his wife, Anne. It appears that when he was a child, the family moved to Badwell Ash, where some of his elder siblings had been born. His father, James, was buried in Badwell Ash in 1759, and three years later, when he was about 21, Robert married Sarah Burroughs in Great Ashfield.
Great Ashfield is the parish directly south of Badwell Ash. They were married by licence, and both signed their names. Robert was of Stowlangtoft at the time of their marriage, and their ages were given as Robert being 22 and his bride being 25; so Sarah was born in about 1737. If she was born in Great Ashfield, we will probably never know her parentage, as the early parish register has not survived. Marriages are available from 1754 and baptisms and burials from 1765. This means that if Robert and Sarah had had children very soon after their marriage, we might have no record of it as the baptism has been lost. There are some other Burroughses in the registers – Mary, who married Edward Hawkins in Great Ashfield 1760, could have been Sarah's sister. Robert Burroughs, who has children baptised in Great Ashfield in the 1770s and 1780s could be Sarah's brother.
Robert and Sarah Barrell had at least seven children baptised in Great Ashfield:
Robert (no baptism – has children of his own in the 1780s and 1790s as Robert Barrell jnr, which implies he is the son of Robert and Sarah. Could have been born before the start of the earliest surviving register)
Sarah, 1st February 1765 (had an illegitimate daughter called Anne in 1786)
Thomas, 23rd May 1766
John, 30th March 1768 (buried 8th December 1775)
Mary, 10th August 1769
William, 2nd April 1771 (died in West Bergholt, 1854)
Anne, 11th June 1773 (buried 25 Octover 1773)
Anne, 7th January 1775
At some point before 1777, Robert Barrell became the tenant of a farm in Great Ashfield. On 15th November 1777, an advert appeared in the Ipswich Journal, advertising as for the sale the farm of which Robert was tenant. It consisted of a farm house, a cottage, and 125 acres of arable, meadow and pasture land. He paid a rent of £90 per year, and the land was part freehold and part copyhold.
Only a few years later, on 17th April 1784, another advert appeared in the Ipswich Journal for an auction of "All the Houshold Furniture, Out-door Stock, and Dairy Utensils," under distress of rent. The advert goes on to detail that he had: 18 cows, 3 buds, one bull, 3 cart mares, 5 shoats, 2 sows, 7 pigs, one boar, two tumbrels, carriage, ploughs, harrows, horse-harness, beds, bedding, etc.
What happened to Robert's farming business for him to fail so spectacularly? A bad harvest, or perhaps illness which prevented the harvest from being gathered in or sold, perhaps a bad investment; a speculation that hadn't paid off. Robert disappears from the records, then – I cannot find a burial for him in Great Ashfield, and neither can I find one for his wife. Perhaps they moved away to start again. He was in his early forties, so had every opportunity to find work somehow, even if it meant working for one of his children.
His possible son, Robert, went on to have several children himself, one of whom, Joseph (1791-1855), appears to have been a successful farmer where his grandfather had not. It is Joseph's family who have headstones still surviving in Great Ashfield's churchyard.
I have not traced the rest of Robert senior and Sarah Barrell's children, apart from William Barrell (1771-1854), who moved to Essex in the late 1700s/early 1800s.