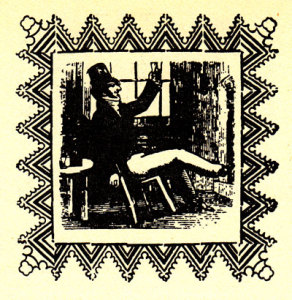 Sarah Whittaker Wade was the last of Edward and Elizabeth's children to be baptised in Layer-de-la-Haye, on 19th December 1773. She presumably moved with the family to Polstead, where it seems (as discussed before) that Edward was able to find work courtesy of the Cooper family.
By the 1790s, the Wades had returned to Essex: Sarah witnesses her brother William Cardinall Wade's will in 1796, along with her sister, Elizabeth Stone, and in 1798, Sarah married Colchester publican John Lingwood.
John Lingwood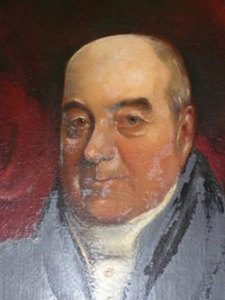 John was baptised at St. Runwald's in Colchester on 25th July 1773, the son of John (1743-1788) and Isabella Lingwood. His parents are mentioned in Colchester People as the innkeepers of the Golden Fleece public house on Headgate Street from about 1783.[2]The David Bensusan-Butt archive edited by Shani D'Cruze, available to order from Lulu either as PDFs or printed. It is really worth having a look at if you are researching 18th century … Continue reading From her husband's death, Isabella ran the pub herself, until she married William Bateman in 1795. Bateman's 1805 will divided The Fleece between Rebecca and William (his two children by Isabella), as well as between John and Isabella, the children from her first marriage.
In 1802, John's sister, Isabella (1780-1864) married Shadrach Seaman (1777-1861) of St. Osyth. A list of Colchester publicans in Essex Standard on 24th September 1831 gives Shadrach as the person licensed to run "The Fleece", in the parish of St. Mary-at-the-Walls – this is no doubt The Golden Fleece, which his wife's parents had run. They had eleven children, and one of their daughters, Julia Lingwood Seaman, married William Rawdon Havens. He was a barrister, whose family had been Quaker weavers in Colchester in the 18th century. After making their money, the Havens became Lords of the Manor of East Donyland (Rowhedge). I find myself wondering what connection there is here between the Lingwoods, and the fact that the Wades had moved to East Donyland.
Sarah and John married in Fingringhoe on 30th January 1798, he being of St. Mary-at-the-Walls (perhaps he was still living with his mother at The Fleece). It may be that Sarah and John met because John, as a publican, was an acquaintance of the Pritchetts – Sarah's sister-in-law may have been the conduit as her father was a vintner. The witnesses were Peter Ladbrook (the frequency with which he witnesses marriages in Fingringhoe suggests he was the parish clerk) and John W. Cooper. This is where the repeating names and unknown links between the Wades and other families along the Colne start to nag at me again. This is most likely to be John Whittaker Cooper, a landowner in Fingringhoe, whom I have mentioned before. Note that he and Sarah have exactly the same middle name – the fact he is a witness to her marriage suggests there is a connection… but what is it? In fact, John Whittaker Cooper's parents are buried in the grave right behind that of Sarah's parents.
I should also point out that Boyd's Marriage Index contains a mistake. It says John Lingwood married Sarah 'Witaker', missing off her surname: Wade. I have seen several references online to John marrying "Sarah Witaker" – people scratch her heads wondering who she is, but referring to the original would give her actual name. This, I think, is a useful example of the problems with resorting solely to transcriptions and indexes: always check the original if you can!
Their marriage was announced in The Monthly Magazine, and considering the sort of family John was from – he was of the 18th century "middling sort" – I start to wonder exactly what was the status of Sarah's parents. Edward, her father, was illiterate, but I don't think he was without some sort of means or influence. And his wife, Elizabeth Cardinall, I increasingly think has something to do with the Cardinalls who were Lords of the Manor of Tendring. Since starting to write up my research earlier this year, I have found out more and more about the Cardinalls. It's an extremely rare name in Essex, and if, as has been suggested by other Wade researchers, she is the daughter of William and Elizabeth Cardinall baptised in Alresford in 1743, then her grandfather and her uncle were Lords of the Manor of Tendring. William, I think, is the same man mentioned in the will and associated papers of James Clarkson. Whilst you might wonder why she then married an illiterate husbandman and why her sons were wheelwrights, William Cardinall had a sister who was married to a blacksmith: a Lord of the Manor isn't the same as a lord who is a member of the peerage. It's something to ponder, anyway.
John Lingwood appears in the 1810 poll book, living in St. Botolph's, Colchester, with qualifying freehold in St. Botolph's and St. Giles'. This is at the other end of town from The Golden Fleece, and by this point, John was the landlord of The Blue Posts. The Camulos website has lots of information on historic Colchester pubs, and includes a section on John's pub. It was successful during his tenure, and it was the meeting place of the Friendly Society No. 373 and the Harmonic Society. On John's death in 1834, the pub was put up for sale. It seems to have closed sometime in the 1850s, and the building was later demolished.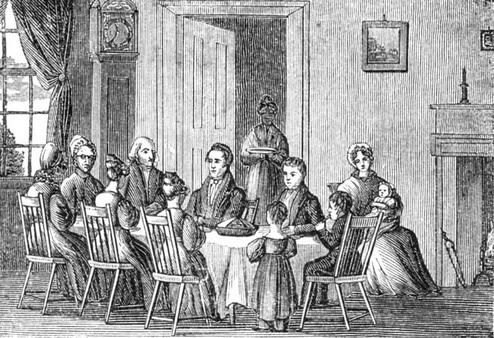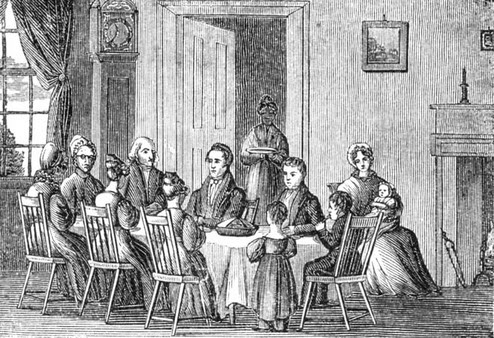 Their children
John and Sarah had at least eight children, seven of them girls:
Sarah Whitaker 1800-1871
Isabella 1800-?
John 1802-?
Elizabeth Cardinall 1803-?
Amelia 1807-1836
Emily 1810-?
Matilda 1812?-?
Lavinia Jane 1814-?
Their eldest, Sarah, married Richard Duppa Toovey (1794-1868) in 1821, a farmer who eventually turned his hand to school-teaching. The Whitaker middle name persisted further, with their child being called Sarah Whitaker Toovey. A photograph of Sarah and Richard's grave is on the Gravestone Photographic Resource site, and they also appear on The Peerage. Not bad for the granddaughter of an illiterate husbandman….
Isabella married John Stuart, a banker's clerk, in 1823. They had four children, and John died aged only 31 in 1830. It seems that by 1841, two of her children had also passed away.
Elizabeth Cardinall Lingwood (presumably named after her grandmother, and maybe named after her great-grandmother, too) married Charles Goodwin, a surgeon from Bethnal Green. The newspaper announcement for their marriage, in the Chelmsford Chronicle on 3rd November 1834, describes her late father as a wine-merchant.
Amelia married George Osbourne, a corn-merchant, in 1829: she died seven years later. The announcement of her death in the Chelmsford Chronicle on 18th March 1836 said:
16th inst., much respected, Amelia, the wife of Mr. George Osborne, commercial traveller to Messrs Bawtree & Co. rectifiers, Colchester. – The deceased was fifth daughter of the late Mr. John Lingwood, of the Blue Posts Inn, St. Botolph.
Emily didn't marry until she was 37 – her husband was Henry Bean, a West Mersea farmer. The announcement of their marriage in the Essex Standard said Emily lived on St. Botolph Street at the time of her marriage in 1847.
Matilda lived with her sister Emily on the Bean's farm in West Mersea, until her marriage in 1862 to Philip Stuart Feake Martin, a Yorkshire gentleman.[3]I have not yet found Matilda's baptism, but there are several facts to suggest that she is another of John and Sarah's children: John Lingwood, wine merchant, is given as her … Continue reading One of the witnesses was Sarah Cardinall – is this the granddaughter (1810-1875) of Clarkson Cardinall, from Tendring?
Lavinia Jane, the youngest Lingwood child, married William Slater Butler in 1839. Her abode was Head Street, so she was probably living at the Lingwoods' school.
From beer to books
In 1841, we find Sarah (60)[4]Ages are as they appear in the 1841 census and are not necessarily accurate because they were rounded down., widowed, living on Head Street with two of her daughters: Emily (28), Matilda (26) and Isabella Stuart (35). By this point, Isabella was a widow, and two of her children, Elizabeth (14) and Henry (11), were also living in the household. In the column for Profession/Trade/Employment beside Emily's name is "Ladies School", and the rest of the people in the household appear to be pupils, although included in the bracket with the pupils are Isabella Toovey (18) and Amelia Osborn (7), two of Sarah's granddaughters. Including them, there were ten pupils in the Lingwoods' school, and three female servants.
After John's death in 1834, it's likely the Lingwood daughters decided to use their inheritance to set up the school.
It's worth noting that the 1841 census says Sarah was not born in Essex – it may be that because her earliest memories were of Polstead, she assumed she had been born there in Suffolk and not in Layer-de-la-Haye, Essex.
A plaque on the wall
John Lingwood and Sarah Whittaker Wade are commemorated by a plaque on the wall of St. Mary-at-the-Walls in Colchester, not far from The Golden Fleece, where John lived as a child and presumably learnt the trade of a publican, which he was so successful as. The plaque is on the south wall, and says:
Sacred to the memory of John Lingwood who died 20th March 1834 aged 60 years. Also of Sarah Whittaker Lingwood (relict of the above) who died 10th July 1844 aged 71 years. Their beloved remains are deposited in a vault in the churchyard near this spot.
Footnotes

↑

1
I have contacted the person who uploaded this portrait for permission to use this image here and am awaiting his response. I don't like to use pictures without permission, however, I assume that with it being publicly available on Ancestry, this shouldn't be a problem. I don't think I can talk about John Lingwood without including this wonderful portrait: we're very lucky when they survive as it adds life to the paper-trail.

↑

2
The David Bensusan-Butt archive edited by Shani D'Cruze, available to order from Lulu either as PDFs or printed. It is really worth having a look at if you are researching 18th century Colchester.

↑

3
I have not yet found Matilda's baptism, but there are several facts to suggest that she is another of John and Sarah's children: John Lingwood, wine merchant, is given as her father's name when she married, she is living at the Lingwood's school in 1841, and she is Henry Bean's sister-in-law on the 1861 census. Note that her age fluctuates on the censuses so her year of birth is very approximate.

↑

4
Ages are as they appear in the 1841 census and are not necessarily accurate because they were rounded down.