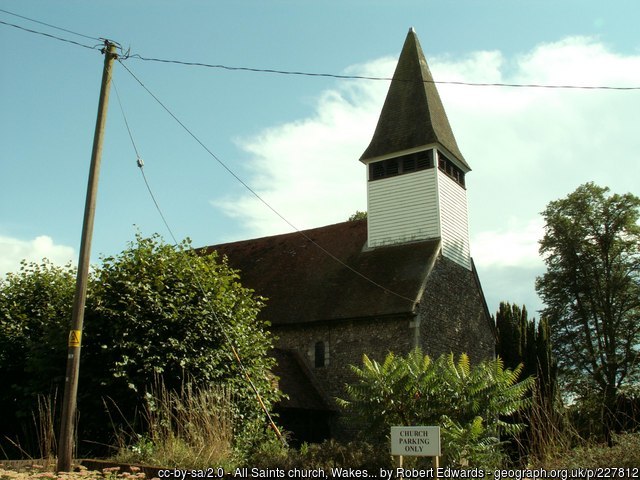 I have transcribed the earliest parish register held at ERO for All Saints, CoE church, in Wakes Colne. Full transcriptions will be available below for baptisms and burials eventually. All these transcriptions can be searched for at FreeREG.
Notes
Gap in register – baptisms for 1559 and 1560, then 1561-1603 missing. No burials or marriages until 1605.
Apparent gap in the register – no burials 1623-1625, no baptisms 1624-1625, no marriages 1622-1625. No marriages 1690-1692.
Possible gaps in burials 1677-8. Last 1677 burial on 16 May, followed by a gap, followed by a column headed "Burials since 1st August 1678."
 Baptisms
Burials
Marriages
Groom abodes and marital status in groom list only, and brides vice versa.
1605-1689
1693-1753
1755-1812
1813-1836