→

→

→

Wakes Colne All Saints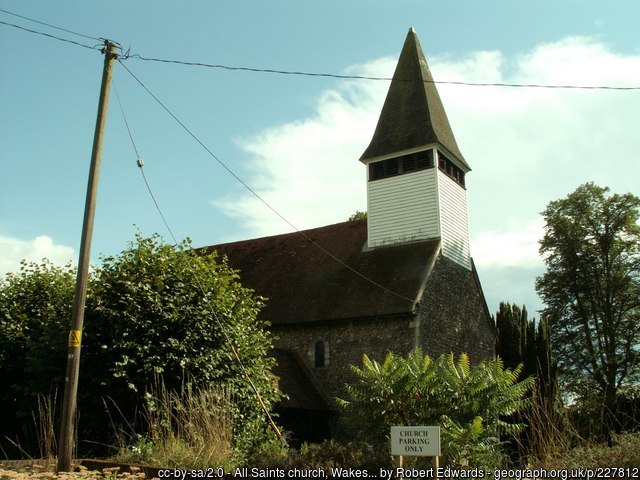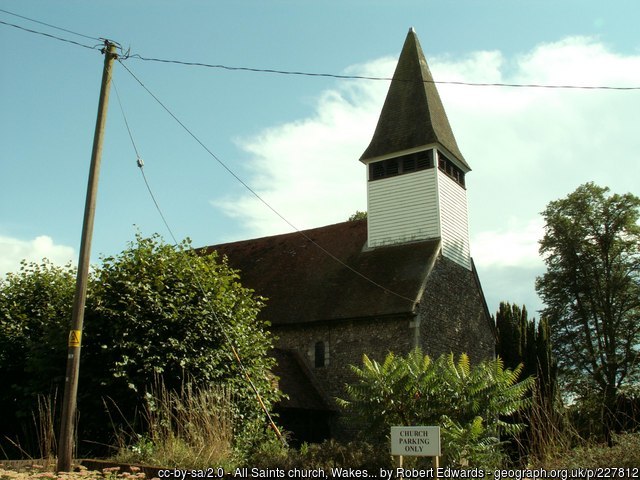 Transcribed by Helen Barrell from parish registers held by the Essex Record Office. These transcriptions can be searched for at FreeREG.
Notes
Gap in register – baptisms for 1559 and 1560, then 1561-1603 missing. No burials or marriages until 1605.
Apparent gap in the register – no burials 1623-1625, no baptisms 1624-1625, no marriages 1622-1625. No marriages 1690-1692.
Possible gaps in burials 1677-8. Last 1677 burial on 16 May, followed by a gap, followed by a column headed "Burials since 1st August 1678."
 Baptisms
Burials
Marriages
Groom abodes and marital status in groom list only, and brides vice versa.
1605-1689
1693-1753
1755-1812
1813-1836