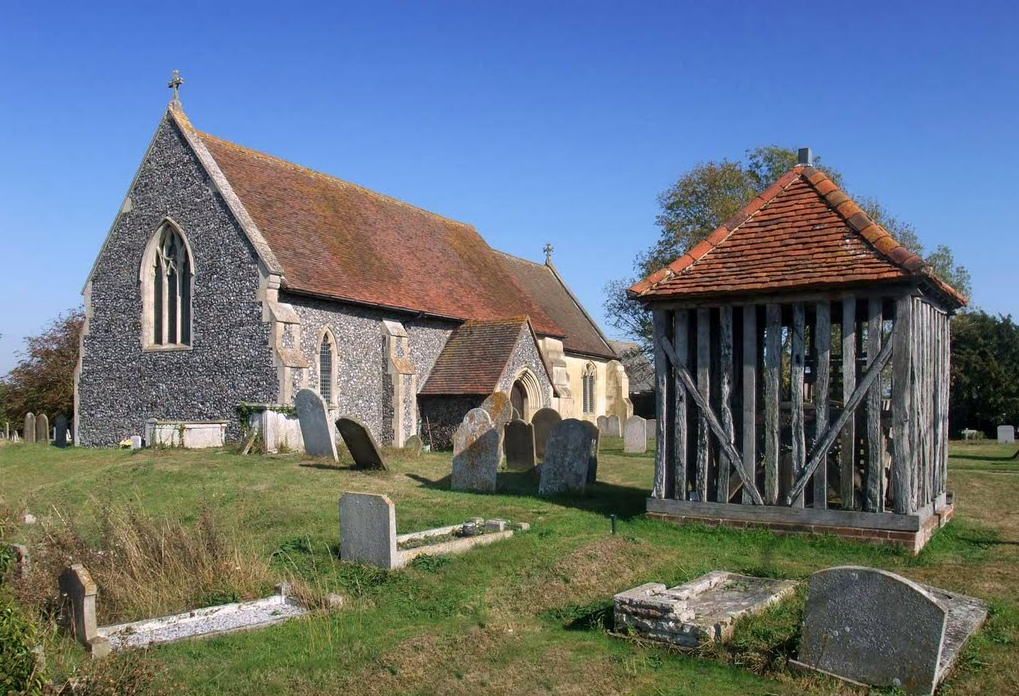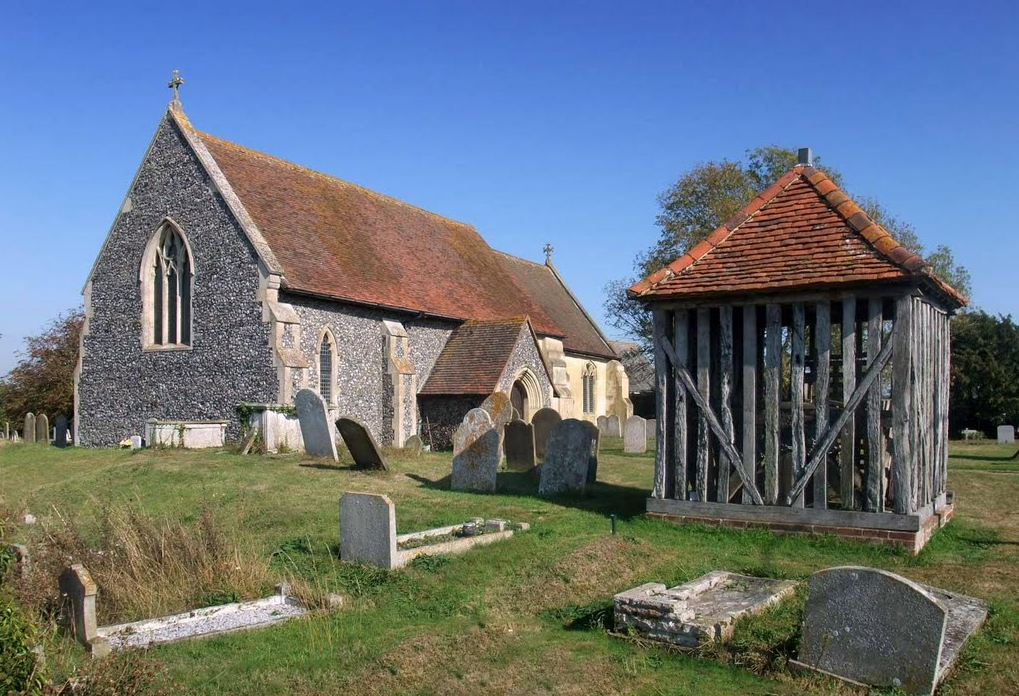 Transcribed by Helen Barrell, except marriages 1813-1837 and burials 1813-1840 by Arny Webb. These transcriptions can also be searched at FreeREG.
All Saints is a very small church, without a steeple or bell tower (it seems there used to be one but it collapsed[1]Quarterly Papers on Architecture vol 3, 1845, pp106). The wooden cage in the churchyard contains the church's bell. The nearby church of Wix St Mary similarly has a bell cage.
Notes about the church, its incumbents and parish business can be found in the earliest register. They are available here.
Notes
A lot of people from Wix turn up in the Wrabness register 1650-1812.
One baptism 1650, two 1658, baptisms appear regularly from 1660.
Earliest burials 1681, earliest marriages 1677
Burials 1692-1702 appear in the middle of entries for the 1740s.
Entries for 1713-1717 ended up on the wrong page, so when going through the register chronologically, it appears that they were missed out, but turn over from image 10 to image 11, and you'll find them.
Gaps in the 1740s: The latest entry for 1737 is 21 August. There are no entries for 1738 or 1739. There is one baptism and 4 burials for 1740, and one (or two) baptism and four (or five) burials for 1741. There are no entries for 1742 until February 1742/3. There are no baptisms at all for 1744.
Talbot Lloyd became Rector of Wrabness in 1742, replacing James Challis who had been the Curate from 1739-42. This might explain the gaps. It's possible that Challis just failed to record any baptisms, burials or marriages for this period, or that the people of Wrabness went to Ramsey or Wix instead.
No marriages 1738-1747.
No baptisms 1746, three burials. Gap in register as if more entries should've been put in but never were.
Baptisms
Burials
Marriages
1677-1753
1754-1812
1813-1837
Note: Groom abodes and marital status in groom list only, and brides vice versa.