Quite by accident, I stumbled over the Stadsarchief Rotterdam site. It's definitely worth having a look on here if you have merchant ancestors who go off-grid in British registers. I was looking into a Scottish family – the father was a merchant – and found the baptism for one of their sons in the register appears to be the register of the "Scots church" in Rotterdam, covering the 1600s and 1700s.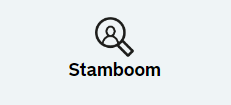 Given that the Harwich registers have several Dutch people in them, then there may well be Harwich people turning up in the records on the Stadsarchief Rotterdam site. If you click "Stamboom", you'll be taken to a search page. The registers have been indexed by name, so pop a name in and see what you find! There are English churches in Rotterdam too – St Mary's (Anglican), and the Pilgrim Fathers' Church (Dissenters).
As an example – take a look at that Scottish church register, which includes dates of birth and baptism, the father's name, and the mother's name, including her maiden name. What a goldmine!