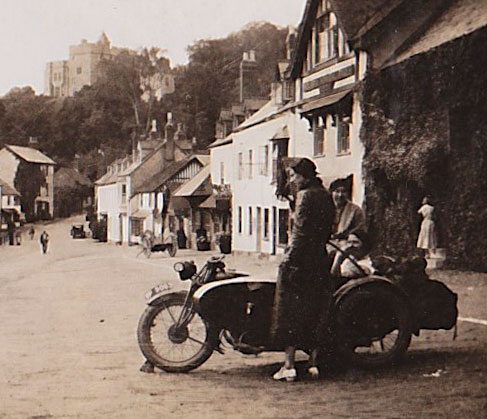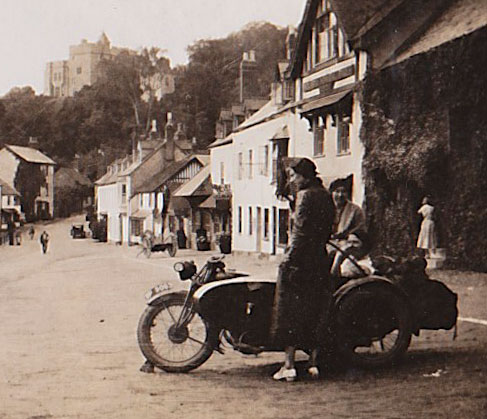 Last year, I wrote about the headstones in St. George's, Harborne, and mentioned the unusual monument to Freda Strawbridge, a young woman who died in a motorbike accident in 1936.
I've recently been contacted by a couple of people from the Strawbridge family – Pam, Freda's niece, whose father was Freda's brother. He himself was a motorbike fan too, and was injured in an accident a year before his sister's fatal crash. Pam explained that her family really loved their motorbikes, and she sent me some wonderful photographs of the Strawbridges (see below the fold).
And not long after Pam contacted me, another Strawbridge – Karl – got in touch. Karl's father was Freda's cousin, and he keeps an eye on Freda's resting place and her unusual memorial.
It's nice to have an update – thank you, Strawbridges!