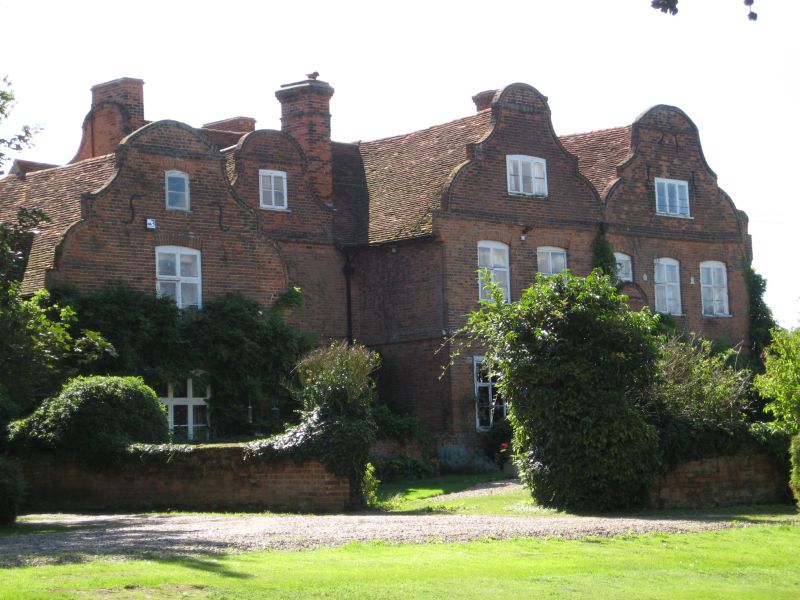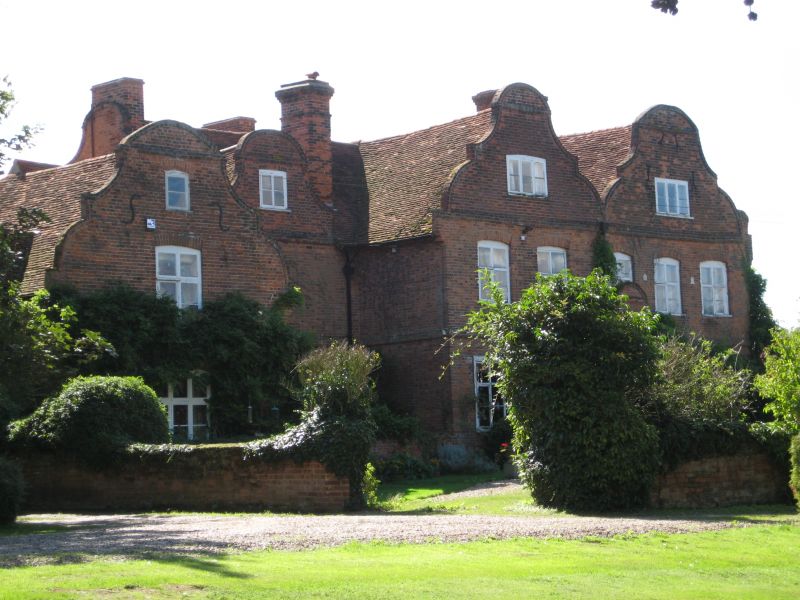 James was a son of John Cardinall (1627-?) and his wife Susan Lathan (1636-1714). He had a sister, Elizabeth (1669-?) and an older brother, John (1665-1725).
In 1700, James and John inherited £50 each from their cousin, Charles Cardinall of Colchester, and the following year, he married Elizabeth Gilbert (her surname was spelt Guilberd in the marriage register). She had been born in Great Oakley in 1674, the daughter of Thomas and Sarah. She was one of seven children born to the couple, four of whom survived infancy:
Thomas Gilbert (1672-1672)
Elizabeth Gilbert (1674-?)
Rachel Gilbert (1676-?)
Mary Gilbert (1678-1678)
Thomas Gilbert (1679-80)
John Gilbert (1681-1716)
Thomas Gilbert (1682-?)
Her father died in 1682 – when her youngest brother was baptised on 3rd September that year in Beaumont, he is the son of Sarah Gilbert of Beaumont Hall, widow. This brother, Thomas, would become the grandfather of Anne Gilbert Bearman, who married William Cardinall Wade in 1785. This simplified tree (removing many siblings) shows how they were related:


James and Elizabeth's was not a long marriage: he died six years later, the father of three sons:
Charles (1703-1746)
James (1704-1710)
William (1706-1726)
James was buried on 5th May 1707 in Tendring. Elizabeth married for a second time on 1st January 1708, when she was about 34. Her husband was William Seeley, a bachelor from Great Oakley, and they were married in Beaumont. They had three sons:
William (1708-?)
James (1710-?)
John (1712-?)
There are burials in Beaumont for a William Seeley in 1719 and a William Sealey in 1742 – either could be Elizabeth's husband or son, unfortunately there's nothing in the register entry to say.
The Charles Cardinalls of Beaumont
It gets a bit confusing as there were two Charles Cardinalls in Beaumont at the same time – Charles, son of James and Elizabeth (1703-1746) and Charles, son of John and Susan (1709-1747). The Charles Cardinalls were first cousins, and to confuse matters further, both had sons called Charles as well. Fortunately, the Charles Cardinalls both left wills, which helps us to tease them out, and on this page, we'll be dealing with the son of James and Elizabeth.
Charles must have moved to Beaumont with his mother – presumably after her husband's death, she still had family connections with the village. When he was 28, he married Judith Barker of Beaumont, a 22-year old spinster. The bondsman for their marriage licence was Charles' stepfather, William Seeley, and the licence says that both men were yeomen.[1]Information from their marriage licence. I haven't yet found out her origins, but the couple had four children:
Judith (1732-?)
Charles (1734- died before 1790)
Elizabeth (1736-?)
James (1737-?)
Judith married James Stanton in Great Oakley, in 1751, and had three children. James might be the James Cardinall buried in Beaumont in 1753. Elizabeth I am yet to trace. Charles junior pops up in the will of Henry Gilbert of Chelmsford, who died in June 1791. He described him in a rather convulted way – grandson of my aunt, sister of my father Thomas. This has to be Charles, born 1734 (Henry's father was Thomas Gilbert, born 1682. His sister, Elizabeth, married James Cardinall, and Elizabeth had a grandson called Charles Cardinall, son of Charles Cardinall and Judith Barker). Henry left £100 to each of Charles junior's children. I haven't found their baptisms yet, but two are mentioned in the codicil. One, Mary Brown, had died so Henry bequeathed her £100 to Henry Salter of Great Oakley. Another, curiously also called Mary, and who was presumably unwed as her surname was Cardinall, was to have her bequest of £100 reduced to £50. Why did Charles have two daughters both called Mary? I think this is an error in the codicil. There's a marriage in Beaumont for Judith Cardinall and James Brown in 1788. They had a son called James in Great Oakley the following year, and Judith Brown was buried in December 1790. Her daughter, Judith, was baptised in January 1791. She died almost exactly between Henry writing his will in November 1790, and adding the codicil in February 1791, so it's very likely that this Judith Cardinall was Charles' daughter, and it should say "Judith Brown" in Henry's codicil, not "Mary Brown". Henry Gilbert's will also mentions his niece Ann, wife of William Cardinall Wade, and many kinsmen and kinswomen, which make it an interesting basis to study the Gilbert family in more detail.
As for Charles senior's will, he left his son James property in Thorpe-le-Soken and £5, and eldest son Charles £10. He then left his two daughters a house in Beaumont, on the condition that they allowed their mother to live in the south end of it. He made his son Charles an executor, along with his cousins, John Sparling and John Gilbert.