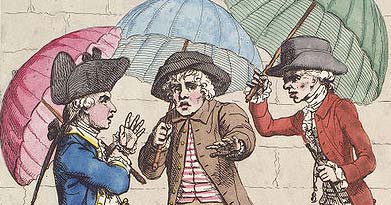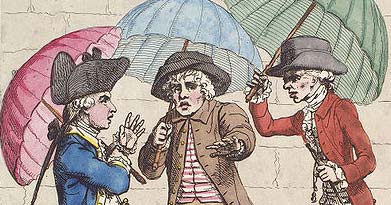 While some people do crosswords and Sudoku, my fun brain-workout involves challenging myself to identify as many people as possible who are mentioned in wills. So thank you, Henry Gilbert, whose 1792 will (which he initially wrote in 1790, and added two codicils to in 1791) is a goldmine of threads to follow through various families.
Henry (1723-1791) was married three times but left no children, so he divided up his estate between various relatives. He was the youngest of the five children of Thomas Gilbert (1682-?) and Judith Bearant (?-1725). His father, Thomas, was the son of Thomas (?-1682) and Sarah. Of their six children, only three survived infancy, but the relatives Henry mentions in his will seem to be connected with these aunts, uncles and cousins, and his siblings' children.
First of all, some trees to help explain what's going on here. On the far right of the tree, you can see Henry's parents – Thomas Gilbert jnr and Judith Bearant:
I'm not sure what happened to Rachel Gilbert (1676-?), but you can see that of Thomas senior's and Sarah's seven children, three reached adulthood, married, and had families.
Here we see the family tree of Elizabeth Gilbert (1674-?), featuring her two husbands James Cardinall and William Seeley, and her children. It appears that it was only her eldest son, Charles Cardinall, who married and had children himself:


And finally here's the tree of Henry's parents Thomas and Judith Gilbert, their five children and respective spouses and children:
And so, onto the people mentioned in Henry's will.
Anne Wade
Wife of William Cartnell [Cardinall] Wade, wheelwright of Tendring, Ann was Henry's niece, born Anne Gilbert Bearman in about 1765. He bequeathed her two farms and his silverware, so she did very well by her uncle. Anne's mother, Judith Gilbert (1721-1788), wife of Stephen Bearman, was Henry's only sister. Judith had married twice – her first marriage did not produce any children. She had an illegitimate daughter in 1761, the year before she married Stephen Bearman – as this little girl was called Stephen, I think it's safe to assume this was a "walking out child" by her soon-to-be husband. This child doesn't appear again in the registers, and as they're not mentioned in Uncle Henry's will either, they had perhaps died in childhood.
As you can see, the Cardinall family crosses over twice with the Gilbert family – where Anne Gilbert Bearman marries a grandson of William Cardinall, and Henry's aunt marries James Cardinall. Is this coincidence, or did their family network bring Anne and William together?
Henry Gilbert (junior)
Henry Gilbert was the son of David Gilbert, yeoman, of Wix, both described as Henry Gilbert (senior)'s kinsmen in the will. David Gilbert appears in the parish registers of Wix and Great Oakley, baptised on the same day – 25th August 1754 – presumably he was baptised in one parish whilst his family were resident in another, although neither register points this out. He was the son of James and Elizabeth Gilbert. David married Hannah Orvis on 9th November 1777, and between 1779 and 1789, they baptised five children in Wix: Elizabeth, James, Henry, John and Michael. Henry was born in about 1784. Why Henry senior should have favoured this particular child out of the five is unclear, unless it was because the child had been specifically named after him. David died in 1821.
But what was the connection between David Gilbert and Henry Gilbert senior? As you'll notice, I haven't managed to place David and his chidren in my trees above. There is a James Gilbert and an Elizabeth Spendly who married in Beaumont on 20th May 1754, just before David Gilbert's baptism. They were both single, and apparently both of Beaumont at the time. Unfortunately I can't find a baptism for a James Gilbert in the right period. James would be the right age to have been one of Henry's contemporaries, born around the 1720s, but he's not his brother otherwise Henry would've said so. He might be a son of John Gilbert, Henry's paternal uncle, but he died in 1716. John had four sons: John, William, Robert and Samuel, born between 1710 and 1717, but they're probably too young to be fathers of James.
So it leaves me with the impression that James Gilbert is descended from a brother of Thomas Gilbert (Henry's grandfather). But it seems at a distance for someone to be left something as valuable as an inn. Then again, it explains why he refers to them as his kinsmen, because the precise relationship is probably something like second or third cousin removed a couple of times. Hmmm… currently filed under 'Mysterious.'
Catherine Tanner
Catherine Tanner, a widow, inherited the farm in Woodham Ferris that she was occupying at the time of Henry writing his will. Two sons of Catherine are mentioned, William and John. Henry doesn't state that he's related to Catherine, but it seems that she's his step-daughter. Henry's second wife was a wife called Ann Gardiner, whom he married in Cold Norton in 1761 (he was living in Eastwood at the time). In 1770, the Cold Norton register records the marriage of Catherine Gardiner to John Tanner of Woodham Ferris.
Judith Cable
Henry referred to Judith as his kinswoman, the wife of Cable of Oakley, Essex. This should be quite simple, after all, there are other Judiths in the Gilbert family, but… erm…. I can't find her, or any trace of a Cable living in Great or Little Oakley. There's no Cable marrying a Judith in Boyd's marriage index either. I suspect that, as Henry's mother was called Judith, Judith Cable might be the daughter of one of Henry's brothers, although I don't know which one, and if so, I don't know why he didn't call her his niece, as he did with Ann. Then again, she might be the granddaughter of one of Henry's brothers, which might explain it.
Elizabeth Howard
Elizabeth, wife of Howard of Beaumont, received £50 from Henry in his will. Daniel and Elizabeth Howard had seven children baptised in Beaumont between 1764 and 1778, so this is presuably the Elizabeth that Henry was referring to. She also appears in the will of Henry's brother, John, named as Elizabeth, wife of Daniel Howard, labourer of Beaumont. She had been bequeathed £20 by John, but he doesn't explain how they're connected, in fact, he doesn't even call her his kinswoman, even though Henry does.
I can't see a marriage for Daniel and Elizabeth, alas, but it looks as if Elizabeth was buried in Beaumont in 1797, and her husband in 1812. Was she originally a Gilbert? She's still a mystery.
Sarah Lewis
Sarah Lewis, infant daughter of John Lewis of Stow Maries, a farmer, was to inherit £100 from Henry Gilbert.
Henry's brother, John (1718-1790), was married twice – firstly to Susan Gardner in 1753, and next to Elizabeth Powling (a widow – John was her third husband). I haven't found Susan's burial yet, but in 1756 – perhaps after her death? Or perhaps John was being naughty – his illegitimate son by Susannah Lewes was baptised in Beaumont. John Lewes or Lewis was living in Cold Norton in 1790 when John Gilbert wrote his will, but presumably moved to Stow Maries not long afterwards. Sarah was baptised in 1782 in Cold Norton, and she had a brother called John Gilbert Lewis. Her sister, Mary, died in infancy. Her parents (her mother was Sarah Harris of Wix) married in Tendring in 1779. One of the witnesses was Stephen Bearman – presumably Judith Bearman/Wade's father (so in other words, the uncle by marriage of John).
Elizabeth Palmer
Elizabeth was Henry Gilbert's goddaughter. Her father, Richard Palmer, was a butcher in Bradfield. There might be a further connection here, seeing as her father lived in the Tendring Hundred, where Henry was originally from, though I'm not sure.
Susan Snell
Susan, Henry's kinswoman, was the wife of Robert Snell of Heybridge. She should have inherited £50, but a codicil revoked this. I need to investigate Susan further as I'm not sure how she comes into things yet.
Mary Frost
Another of Henry's kinswomen, she was to inherit £50 but, like Susan, had her legacy revoked by a codicil. She was of Earls Colne. She requires more investigation.
Rebecca Goodchild
Yet another of Henry's kinswomen, Rebecca was of Weeley Cross, and inherited £50. Unlike Susan and Mary, her legacy wasn't revoked. Rebecca Gilbert married John Child in Weeley in 1773, but then a widow called Rebecca Childs married Samuel Goodchild, also in Weeley, in 1786. This is presumably the Rebecca Goodchild of Henry's will, with added confusing surnames just for fun.
She is likely to be the Rebecca Gilbert baptised in Beaumont in 1751, the daughter of John (1710-1777) and Hannah. John was Henry's first cousin – his father, another John (born 1681) was the brother of Thomas, Henry's father.
The children of Charles Carnell [Cardinall]
I wish, oh, how I wish! that Henry had named Charles' children. Charles was born in about 1734 in Beaumont, the son of Charles Cardinall (1703-1746) and Judith Barker (1709-1739). Charles senior was the son of James Cardinall and Elizabeth Gilbert. In his will, Henry describes him as 'grandson of my aunt, sister of my father Thomas.' Henry's will left £100 to each of Charles' children – Charles himself was deceased by 1790. Strangely, Charles appears to have had two daughters called Mary – Henry's will adds a codicil wherein Mary Brown, a daughter of Charles, has died, so the £100 legacy she was to have went to Henry Salter instead. And another daughter, Mary Cardinall, was to have her £100 legacy whittled down to £50. Henry didn't explain why.
It is possible that there's a mistake in the codicil. On 8th April 1788, Judith Cardinall, a spinster, married James Brown in Beaumont. There is a baptism in Great Oakley in 1789 for James, son of James and Judith Brown, and then a burial in the same place for Judith Brown on 13th December 1790, 'at ye parish's expense'. Then a baptism, again in Great Oakley, on 16th January 1791 of Judith, daughter of James and Judith Brown. As Henry wrote his will on 4th November 1790, then added his first codicil on 26th February, 'Mary' Brown must have died in those few months. This leads me to suspect that 'Mary Brown' should've read 'Judith Brown'. The fact that Judith was buried 'at ye parish's expense' shows that her family could've done with some extra money, so it's a shame he didn't opt to leave that £100 to Judith's daughter or her husband.
Henry Salter
Henry Gilbert's first wife was Sarah Salter of Ramsey; they married in Beaumont in 1755. She was the daughter of Henry Salter of Great Oakley (1702-1762). After Mary (or Judith?) Brown pre-deceased Henry Gilbert, he directed that her £100 was to be given to Henry Salter of Great Oakley, farmer, instead. He must be connected with Henry's first wife, but I can't find a Henry Salter in the parish registers I've transcribed thus far, in Great Oakley, apart from Sarah's father – who it clearly can't be. It's possible he's a brother of Sarah but his baptism has gone missing somewhere.
Sarah died before her father's will was written – Henry Gilbert is mentioned, and he was only bequeathed 1 shilling, which was perhaps better than nothing, as he'd married his second wife the year before.
Mrs. Leapingwell
Her first name doesn't appear in the will, but she was the widow of a coachmaster called James Leapingwell, of Snow Hill in London. There are some Leapingwells in Essex, which might be where her husband originated. Henry must've thought a lot of them, as he left each of her children £50, to receive when they reached 21.
James Gilbert and Lot Gilbert
The rest and residue of his estate, Henry left to be divided equally between the grandchildren of his kinsman James Gilbert – son of Henry's late cousin John, and to the children of Henry's cousin Lot (or Lancelot) Gilbert, except for Henry Gilbert, whom he had already provided for.
And there we are! Not a bad hit rate when Henry doesn't explain how he's related to some of these people. One wonders if his executors sighed inwardly as they read through the will, and perhaps some of Henry's closer relatives queried why he was leaving money to Mr Such-and-Such and Mrs Doodah. But Henry had scattered his fortune where he would, and he was perhaps glad he was able to help his family along; his widowed niece, Ann Gilbert Wade, coming in for the biggest prize of all. And very kind that was of him too.