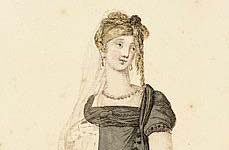 The first book by Janice Preston, historical romance novelist, was published this summer. Mary and the Marquis tells the tale of a widow, who finds an injured man in the woods whilst travelling with her children – he just happens to be a rather handsome but grumpy and troubled marquis, fallen on hard times. There follows the discovery of their mutual love, with plenty of misunderstandings, passionate clinches, and even attempted sheep-stealing along the way! I was very impressed by Janice's convincing historical setting, while she told a gripping tale of love and adventure with well-drawn, engaging characters. I caught up with Janice to find out more.
What draws you to writing "Regencies"? Are you a Jane Austen "Janeite" or a Georgette Heyer fan?
"I think, like many regency writers, Georgette Heyer must bear the lion's share of the blame! I loved her books when I was a teenager, and when I reread them around fifteen years ago I found myself wishing she'd written more, but also a little frustrated that the hero and heroine never got past a relatively chaste kiss. Not that I wanted rampant sex (in her books, I mean!) but a touch more passion would have been nice. Her dialogue and wit, in particular, are superb.
"I've also always loved Jane Austen too, but in a different sort of way. Heyer books are, in the main, a fun romp (albeit with a wealth of Regency detail); Austen's are a quiet, amusing study of the best and worst of human behaviour – and remind the reader that, fundamentally, people don't change.
"I like other periods of history too… I would love to write a mediaeval romance, but I would need to do a lot of research first. I'm not sure any other periods really enthral me, although I do like a nice Viking!"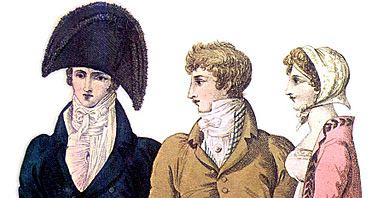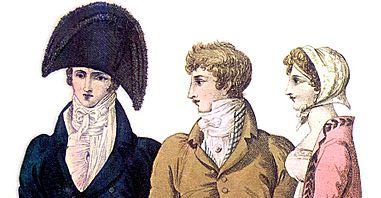 Is there anything that surprised you about the Regency/Georgian period when you were researching it? Maybe some of bizarre things people got up to, or just how different their daily lives were from ours – or perhaps even similarities between that time and this?
"When I began to read more contemporary accounts of Regency life, I was struck by the immorality hidden behind the façade of respectability of the upper classes. It seemed anything was acceptable except getting caught. Unless you were an unmarried lady, of course! The slightest whisper of scandal and you were thoroughly ruined. And the excesses – food, drink, gambling, the ostentatious display of wealth – were huge. But the 'middle' classes (the term wasn't in use in the Regency, but I mean the professionals and the wealthy merchants, etc) were by contrast strongly moral and very disapproving of the wayward lifestyles of the aristocracy.
"In my research I constantly come across interesting facts, and often get sidetracked. For instance, recently I was checking what a footman's livery would look like. I thought I knew, but have learned it is best to check! I had never thought to question why they are called footmen. It seems in the olden days they were originally known as Running Footmen, and employed to run alongside carriages or horses, or sent to collect items of importance. They were also matched against carriages, horses, or footmen of other great houses, to win wagers for their masters. By the Regency, however, they mostly worked under the butler carrying out the duties we are more familiar with."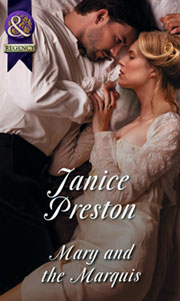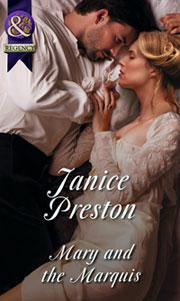 You've said that you used to be married to a farmer and that you were "midwife to various cows and sheep". Did you find that experience informed your writing, conscious or unconsciously? For instance, the sheep-stealing, and also how you write about the animals, such as the horses – you write like someone who knows what they're talking about!
"It's true I've always been an animal lover and, in particular, I love horses and I used to keep them. I've no doubt that, plus my experiences on the farm, have informed my writing. I suppose it's true that all of our life experiences influence how and what we write—we can't help that. I like writing about animals, and will, if I can, include them.
"I blush to admit it (because it seems a bit trite and childish) but horses are one of the reasons I like historical romances in particular. As a young teen I found the thought of a hero on horseback infinitely sexier than a hero in a car, and I don't appear to have outgrown that particular fantasy! I used to read a lot of Westerns when I was in my teens too, and watch them on TV. Same thing, different country."
Mary and the Marquis is set in Northumberland, in the Borders region. What drew you to set it there?
"I wanted the novel set in the north, near the Scottish border, because of the 'reiver' aspect. It gave me a reason for the bad past relations between Mary's father and Lucas's [the marquis of the title]. Also, the upland area would have been remote, making both the theft of the sheep and the shooting of Lucas possible without being seen or heard."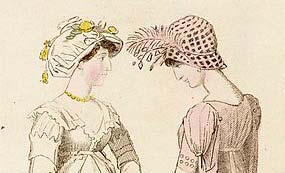 You have dabbled in genealogy – what did you find out? Did you discover anything unexpected?
"I have done very little research on my family tree, I'm afraid. I did start on Genes Reunited, and put in what I knew (which wasn't very much!) but found the prospect of doing more detailed research very daunting, both because it looked like being very time-consuming, and I wasn't quite sure where to start. However, people are very generous, and I was contacted by several people with whom I had common ancestors, and they shared their family trees and research.
"One interesting fact to emerge was that, although my parents were both born and raised in working class families in South Shields and I therefore assumed their families had originated from the area, this wasn't true. One of my father's ancestors hailed from Nailsea, near Bristol. The next generation were born in Smethwick and/or Handsworth (near Birmingham and near to where I now live) and only after that ended up in the north-east.
"I hadn't realised quite how much people travelled in the past –  I had assumed they tended to stay put. As a side note, my first husband's family tree had been traced right back to the early 18th century (it was absolutely huge – he was one of ten!) and most of the branches still mostly lived in the same place (West Devon). My children were teenagers at the time and, looking at it, they would say 'I know him, he's in my year at school,' or 'Look, there's so-and-so. I didn't know she was a relation.' That was fascinating, and partly why I assumed all my ancestors would be in the Newcastle area! I can only think the difference is that my ex-husband's family were all farmers, going back generations, and my own ancestors were labourers, and had to follow the work. I promise myself that one day I will delve deeper, but lack of time is a constant problem."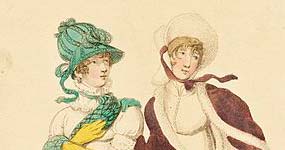 I'm going to take a wild guess here and assume that you're the sort of person who likes costume dramas. What did you think of Jamaica Inn, that was on earlier this year? There's been many Jane Austen adaptations – do you have a favourite, and what did you think of P. D. James' Death Comes to Pemberley?
"Right. Jamaica Inn. I'd looked forward so much to watching it, but I'm afraid we switched off halfway through. Neither my husband nor I could understand what was being said, and by the time we'd finished saying, 'What did he say?' we'd missed the next bit too. I'm ashamed to say I didn't even think of putting on the sub-titles until someone mentioned it the following day. What a waste of a production!
"But, yes, I like costume dramas in general and my very favourite Austen is the 1995 BBC version of Pride and Prejudice. I liked Colin Firth in it (particularly 'that' scene) but was most impressed by Jennifer Ehle, who played Elizabeth. I thought she was superb even though, in general, I prefer British actors in costume dramas. I enjoyed Emma – I can only remember seeing Gwyneth Paltrow in the lead, although I'm sure I've also watched a TV adaptation at some point. I liked Emma Thompson in Sense and Sensibility as well. And currently, of course, I love Downton Abbey. Julian Fellowes does give Maggie Smith some wonderful lines!
"I've both read and seen Death Comes to Pemberley, and whilst I enjoyed it as a stand-alone drama, I really couldn't take it seriously as a sequel to Pride and Prejudice. Just my opinion. Perhaps I'm too conservative. In my imagination, characters and author's voice are very closely entwined, and I cannot truly buy into them when written by someone else."
You can read the first chapter of Mary and the Marquis at Janice's website: janicepreston.co.uk, and you can also find her on Facebook and Twitter.
Janice's second novel, From Countess to Wallflower, is out on 3rd April 2015.
[amazon asin=026390976X&template=iframe image][amazon asin=0263247732&template=iframe image]