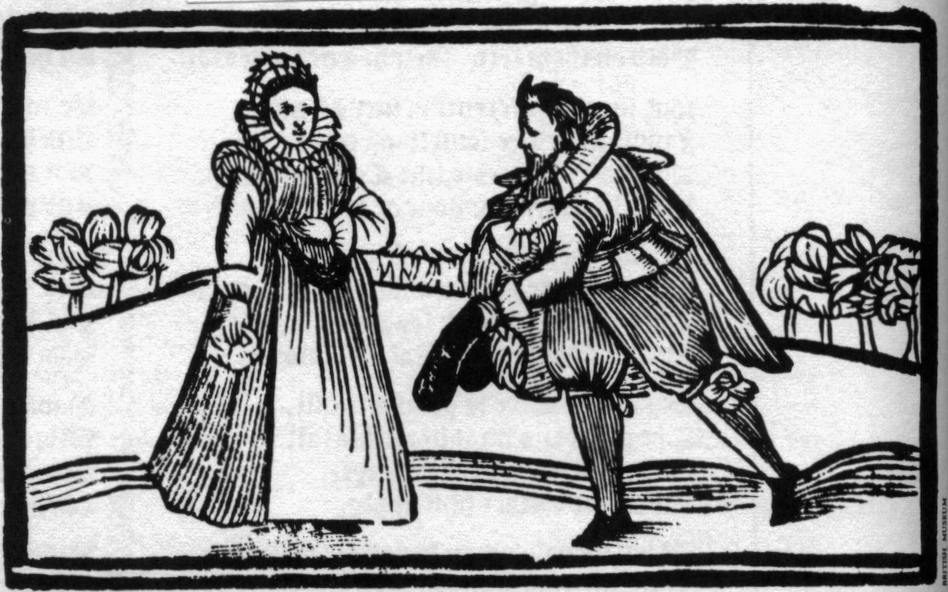 Everyone knows about Guy Fawkes, the Catholic Yorkshire man 1)Some might claim, Somerset man, but that is Robert Parsons, who came from outside Bridgwater, allegedly one of the main instigators. who was put to death with his co-conspirators for plotting to blow up the Houses of Parliament.
But did you know that the village of Lawshall in Suffolk has a connection with The Gunpowder Plot?
The Drury family & Good? Queen Bess
In amongst Lawshall's 16th century marriages, there is a note that says:
Memor: It is to be remembered that the Queens highnesse Elizabeth, in hir progresse riding from Melford to Bury 5. Aug. Regina 20. an. Dni. 1578 prd. dined at Lawshall Hall, to the great rejoicing of ye said parish & Country thereabouts.
Elizabeth I's progresses around the country are well-known, where she dropped in on local dignitaries and graced them with her presence for the duration of a meal, or to stay the night – it is a cliché when country houses say "And this is the room that Elizabeth I slept in." The people of Lawshall may have felt rather lucky to have the most important person in England come for a visit – she and her entourage were given lunch by Henry Drury, who lived at Lawshall Hall.
I wondered if the locals would have commemorated this visit by naming their daughters Elizabeth. From September 1578 to 24th March 1579/80, there are twenty-seven baptisms in the Lawshall register, and almost half of them are for girls: thirteen. And how many of these girls were named Elizabeth? Most of them, you're thinking, right?
One.
Yes, despite Elizabeth I popping by Lawshall for a spot of grub with Henry Drury, only one child was named Elizabeth. And it may be that Elizabeth was perhaps the mother's name (not included in the baptism at this time) or a grandmother and so was a family name, and so the child wasn't named in honour of the monarch at all.
Thinking this rather odd, I thought I'd find out more about Elizabeth I's trip to Lawshall. I soon found my answer, courtesy of Drury Genealogy. The answer is very simple: Henry Drury was a Catholic, and after the grand meal, Bess demanded Drury renounce his faith and acknowledge her as head of Church and state. Henry refused and Bess had him arrested. This would have made the worst episode of Come Dine With Me ever seen, of course, but for Drury it really wasn't amusing in the least – he was in prison for six months, released, and then in and out of custody for the next three years.
It would appear that Bess' visit wasn't so much to check out a nice Suffolk village, but purely a politically-motivated free lunch. Whilst the note in the register may say that the people rejoiced, the lack of Elizabeths in the baptism register suggests to me that Bess' treatment of Henry did not go down too well with the locals.
The Drury Genealogy page also says that "In 1584, a Catholic priest testified in his own trial that he had been harbored by Elizabeth [Drury] at Lawshall during that time: "I have been most at Mr. Henery Drury's of Lozell [Lawshall], Suffolk, whose wife, during his imprisonment, was content, as long as I would stay there, to give me meat, drink, and lodging… because I did for three years before teach his two sons."
I have started to transcribe burials for Lawshall, and on 28th September 1568, "Sir Richard Bennet priest and chaplaine to my old Lady Elizabeth Drury" was buried. Was he also a Catholic priest? If so, then it was known to Lawshall's vicar, who declares it for all to see in the parish register. Unless they pretended he was an Anglican?
The Gunpowder Plot: Ambrose Rokewood
But it's the 5th November today, so how were recusant Catholics in Suffolk connected with one of York's most legendary figures?
Because Henry, whose hospitality was so ill-used by Bess, had a nephew called Ambrose Rokewood (Rookwood – the spellings vary), and Ambrose was one of the gunpowder plotters.2)Henry was the son of Sir William Drury and his wife Elizabeth née Sotehill. William and Elizabeth's daughter Dorothy was the wife of Richard Rokewood, and Ambrose's mother. The Rokewoods lived at Stanningfield, a neighbouring parish, and you can see two of Ambrose's sisters in the baptism register for Lawshall.
For his role in the plot, Ambrose, a horse-dealer who was perfect for providing the transport necessary for the scheme, was hung, drawn and quartered on 31st January 1605/6.
Who knows but it might have been his uncle's treatment at the hands of the last Tudor queen that added to Ambrose's resentment and his fatal decision to participate in the plot.
| | | |
| --- | --- | --- |
| 1. | ↑ | Some might claim, Somerset man, but that is Robert Parsons, who came from outside Bridgwater, allegedly one of the main instigators. |
| 2. | ↑ | Henry was the son of Sir William Drury and his wife Elizabeth née Sotehill. William and Elizabeth's daughter Dorothy was the wife of Richard Rokewood, and Ambrose's mother. |