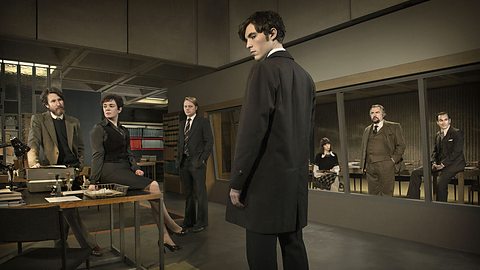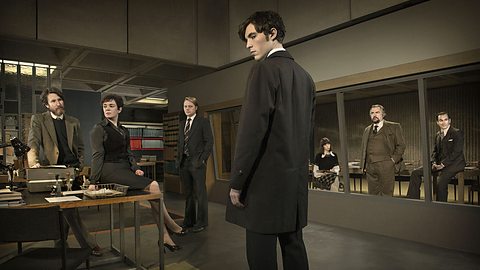 I've lived in Birmingham for several years, long enough to get confused sometimes when my brain forgets what the new Bull Ring shopping centre looks like when I round the corner at the end of New Street. "Where did this all come from?" it wonders for a split-second, before the buildings in front of me coalesce and I remember where I am. I still call House of Fraser by it's old name: Rackhams. And I just can't get used to the new Library of Birmingham (not surprising as it's hardly open due to budget cuts).
So there I was, sitting down to watch BBC Two's new Cold War thriller The Game. After much joshing 'The Game is afoot! Well, nearly, iPlayer is still buffering!' I found myself in 1970s London. Well, it's supposed to be, but I immediately recognised Birmingham. Specifically, MI5's headquarters, which is brutalist masterpiece Central Library. Loved and loathed, the haters are winning because the Library of Birmingham was built a year or two ago to replace it and poor old Central Library, John Madin's concrete masterpiece, is, as I speak, being pulled down.
I spotted it at once – I've sat at those very desks where the MI5 secretaries type, and I've even whizzed through microfilm there, thinking, "This is cool, I feel like a cold war spy!" And there it is, all angular and spare and unsentimental, dingy and severe. External shots of it appear to have been done from the roof of the Library of Birmingham, with the dome of St. Paul's Cathedral CGI'd into the background. The ziggurat of Central Library is so immediately iconic to anyone who's lived in Brum that such digital-visual jiggery-pokery invokes much laughter. Saying that, though, the old library is a very good set for The Game, a programme whose look reminds me of the 2011 adaptation of Tinker Tailor Soldier Spy – again, that (occasionally) electric-light-lit (strikes-dependant) concrete vision of the 1970s.
Other Brum locations that I spotted were: Moseley baths, Margaret Street and Edmund Street (I ended up walking along Edmund Street the morning after watching The Game and chuckled to myself), Cannon Hill Park, the old fire station at Aston, the delightfully unaltered Moor Street Station (which actually tries for a 1930s vibe, but I suppose in The Game it doubles as Marylebone Station), John Bright Street (a pub which is now closed but was the outside of Kate's flat) and where we were told the spies were under the Westway by the canal, they were actually near Spaghetti Junction.
It is quite distracting, although for people who don't know Birmingham, then it probably isn't at all. But it's that strange visual dissonance that you get watching the Michael Gambon Maigret episodes, set in France but filmed in Hungary, an invented sort-of-but-not-quite-Paris, too early for Budapest to benefit from a CGI'd Eiffel Tower. Peaky Blinders, which is set in Birmingham, is filmed in Liverpool, Yorkshire and the Black Country. Keighley on the Worth Valley Railway (in Bronte Country) doubles as late 1910s New Street Station, and the closest we get to Brum, geographically, are the scenes shot at the excellent Black Country Living Museum (which also featured in the first episode of 24 Hours in the Past) – and CGI'd into those scenes are enormous metal foundries.
But the programme itself – it deals with the personalities involved in espionage, the stale stalemate of the Cold War, the disinformation, the duplicity and double-crossing of that strange historical period. As it's only on the third episode so far, I can't really say much more than that, but it's definitely of interest if you are as fascinated by spies and the Cold War as I am.
It has an excellent cast – the too-pretty, angular-faced Tom Hughes as troubled young spy Joe (uncanny love-child of Cillian Murphy and Benedict Cumberbatch; he was in an advertising campaign for Burberry where he basically looks like Joe), the highly intelligent, analytical Sarah (played by Victoria Hamilton, who is usually to be found on screen in bonnets and crinolines) a prototype Stella Rimington, her husband Alan the tech genius (Jonathan Aris, forensic scientist in Sherlock),  the Freudianly-named Daddy who's in charge of the whole business (Brian Cox – no, not that Brian Cox, the other Brian Cox), and repressed homosexual Bobby Waterhouse (Paul Ritter, the dad in Friday Night Dinner). There's a policeman from Special Branch who is just as confused by proceedings as the viewer, and mousy Wendy, an MI5 secretary who quite like to be a spy, if that would be quite all right, please. There's glamorous Yulia from the Russian Embassy, Arcady the Russian academic at Reading University, and Kate who may, or may not, be spying for the other side. Played by Rachael Stirling, Diana Riggs' daughter, it's nice to see her in this as it's vaguely familiar territory for her after appearing in excellent and cruelly-axed The Bletchley Circle (twentieth-century costume dramas with thriller undertones are quite popular in my house). MI5 must work out just what is Operation Glass, and will Joe ever catch Odin?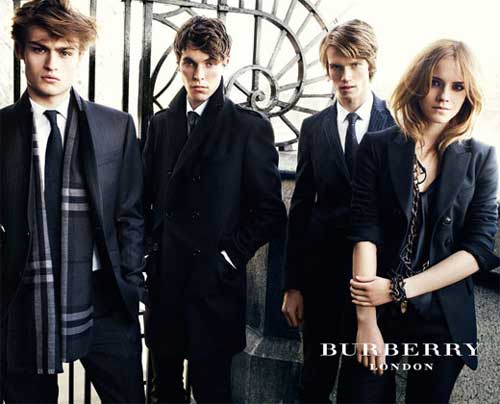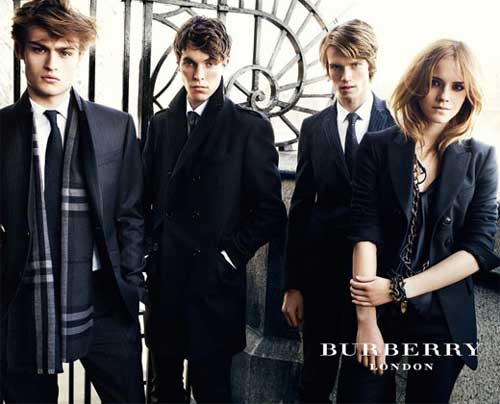 I'm not quite sure how realistic the costumes are – they all seem a bit dark for the period in which this is set, and I think Tinker Tailor Soldier Spy had a more accurate wardrobe. But I suppose these days, we would struggle to believe that someone was being a "shadow" in a bright orange kipper tie, hence the spies in The Game stalk across the screen in beige and grey and black. It's all wrapped up with a super-stylish, archly-cool title sequence which is Mad Men by way of Bolshevik art.
What's rather strange though is that whilst this was made by the BBC, it was first shown in November 2014 on BBC America, then BBC Australia in March 2015, and was only broadcast in the UK at the end of April 2015 (hence how I've only seen the first three episodes yet!).
Knowing that the film set for MI5's HQ in The Game won't be around should they make a second series, I cannot help but think that Operation Glass will be the destruction of MI5's offices. Executed in the series by the Eastern Bloc, but in real life by Birmingham City Council.
Birmingham Central Library on film
Back in 2013, a friend of mine made the short film Cold War Baby, which is basically a Harry Palmer lookalike wandering around the outside of Central Library, to a John Barry-style theme (which doesn't sound unlike the theme tune of The Game…).
Before that, in 2012, came "The Very Last Plea From My Heart", Olivia Sparrow's short film about her love affair with Central Library. You'll see the moulded concave ceilings and the ridged concrete walls which lurk in the background of The Game.
The Game is Central Library's swan-song. The very fact that it was used as a location for something set in the 70s suggests very strongly to me that although we may not think Central Library very pretty, it was a building that was very much of its time. Knocking it down (replacing it with the horrifically offensive New Bland style) may be fashionable now, but we destroying history and in one hundred years time, there won't be any examples of Brutalism left. Except, of course, for glimpses in the background of old films.