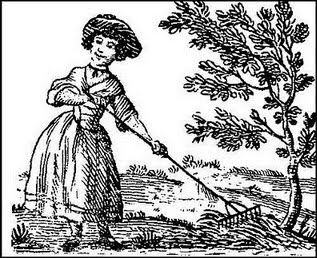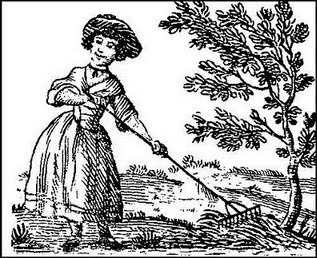 Another blog based on the notes in Langham's parish register.
A certaine person
When Nathaniel Hinds got married in 1702, rather than just state that his wife was Martha Harris, the vicar instead phrased it as "Nathaniell Hinds & a Certaine person called Martha Harris." When their child was baptised the following year, again, the usual format wasn't used. The entry doesn't say "Martha of Nathaniell and Martha Hinds" but "Martha of Nathaniell Hinds whose wife is called by ye name of Martha."
It sounds to me like the vicar is deliberately throwing shade Martha's way. There were several couples called Harris living in Langham at the time, with children being baptised from 1645 onwards. But no Martha. Perhaps her family weren't living there then or perhaps Martha hadn't been baptised, hence the vicar's recourse to calling her "a certaine person" and going round the houses to say her name is Martha. Was she a Quaker? I've checked the Quaker records and can't find a suitable candidate, but it's a possibility. But it wasn't uncommon for people to not be baptised – the rules of the Commonwealth in the mid-1600s were that baptisms were no longer to be carried out and only births recorded, and Anabaptism had its adherents – people who don't baptise infants as they believe that the person being baptised needs to be old enough to confess their faith and agree to their baptism.
Martha may well come from a Langham family who objected to infant baptism.
There's a baptism in 1701 in Langham for "Anna of James Went & his wife called Ann who was afterwards Baptized herself." It's possible that the vicar didn't see people as "named" until they had been baptised. Ann Went was baptised along with two other "adult persons" – Dorothy Cave and Mary Harris. Mary was about 24-years old, the daughter of William Harris. I wonder if Mary was Martha's sister?
It wasn't until July 1718 that Martha was baptised, on the same day as her son Jonathan. The register tells us that she was "about ye age of 40," which would mean she was born in about 1678. And that would make her the same age as Mary Harris, and therefore likely they were sisters. They might even be twins, as female sets were sometimes called "Mary and Martha", after the Biblical sisters.
That same year, three adult members of the Talbot family were baptised: Grace, aged 60, William aged 40 and Grace junior aged 30. Three years earlier, six members of the Appleby family were baptised – 47-year-old Mary, then Elizabeth, Edmund, Daniel, Sary [Sarah], and Mary junior, as well as 33-year-old Susan Harris – perhaps a sister of Martha.
Adult baptisms are not uncommon in the late 1600s and early 1700s. They can present problems as they often don't have the parents' names, but sometimes you might be lucky and other documents like wills, Poor Law records, property records etc might throw some light on who their parents were so that you can take your family another generation back.