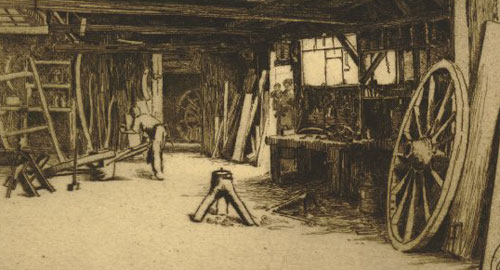 Charles Whittaker Wade was the second eldest son of Edward Wade and Sarah Pritchett. He was born in Fingringhoe on 5th April 1796, but not baptised until 29th October 1797, on the same day as his sister Charlotte, who had been born in the September.
He went into the same trade as his father, becoming a wheelwright, and in fact all of his brothers worked with wood, either as ships' carpenters, or more general (domestic) carpentry. By 1817, Charles had moved from Fingringhoe to Wivenhoe, where he married Hannah Woodward on 21st October that year. He wasn't the only Wade to have moved across the River Colne, and it may be that he moved there to live with his uncle Samuel, who was in Wivenhoe from at least 1807.
Hannah Woodward
Hannah is a bit of a mystery. In all the censuses from 1851 to 1881, she says she was born in Layer-de-la-Haye, but I can find no trace of her baptism there. There are, though, several other people called Woodward in Layer-de-la-Haye – a man who witnesses many marriages in the village in the 1760s and 1770s went by the name John Woodward or Woodard. He is probably the John Woodward who is the father of three children baptised in Layer-de-la-Haye at the same period: William (1769), Joseph (1773) and Hannah (1778).
It is probably Joseph Woodward, born about 1773, who married Mary Anne Simmons in Layer-de-la-Haye, who was the only Woodward to have had two children baptised there at about the time Hannah was born: Mary (1797) and William (1803). In fact, Hannah's estimated year of birth from the censuses is 1797, so it's possible that, as sometimes happens, her mother's name was transposed in the baptism entry and the child baptised on 9th January 1797 called Mary should actually have been called Hannah.
I cannot find any other evidence to support this, however – had someone in her family left a will which mentioned Hannah specifically as being the daughter of Joseph and Mary Anne, it would have helped, or even Poor Law documentation (this came in handy when trying to identify the parents of Sarah Anne Quilter – I cannot find a baptism for her, but she appears in an Examination with her parents).
However, in 1829, William and Eliza Woodward had their son, Joseph Whittaker Woodward, baptised at Layer-de-la-Haye. Yes, Whittaker – it's that name again! William and Eliza (née Claydon) had married in Lexden in 1826, and he is possibly the son of Joseph and Mary Anne, born in about 1803. So it could be that, if Hannah and William were siblings, he gave his son the same middle name which haunts the Wade family. Of course, it may just be coincidence, and perhaps the Woodwards themselves had their own connection with a Whittaker family? Perhaps his wife's family in Lexden did? Another connection suggests itself – Lexden is where the Pritchetts had lived – is that how William and Eliza knew each other, through a connection with William's brother-in-law? Then again, Lexden isn't too far away from Layer, so, again, it may just be coincidence.
Wivenhoe
As mentioned, Charles and Hannah married in Wivenhoe. They were both minors, and married by banns (banns being permissible for minors as long as their parents did not protest). Charles signed and Hannah marked. Whilst it seems likely that Charles was in Wivenhoe because he was living with his uncle Samuel, it's not immediately obvious why Hannah was there, although a possibility is that she was a servant.
The witnesses to their marriage were Richard and Lucy Seaman. I strongly suspect that Richard is the Richard Seaman, carpenter, who appears in the baptism register of Wivenhoe with his wife Rebecca (their children were Sally (1815), Harriet (1816) and Shadrach George Richard (1818).)[1]By 1841, Richard and Rebecca were living  on Williams Walk in the parish of St. Martin's, Colchester. He was a carpenter, and he and his wife were both aged about 45 and had not been born in … Continue reading
Again from Wivenhoe's baptism register, we have Lucy Seaman, wife of Joseph, another carpenter, with their children Thomas Joseph (1818) and Sarah (1821). So in fact we have another possibility – could Charles Wade have been an apprentice of one of the Seaman carpenters, or were they friends of his father or his uncle?
In fact, are they related to Shadrach Seaman? Charles' aunt, Sarah Whittaker Wade, married John Lingwood, and John's sister, Isabella, married Shadrach Seaman (1777-1861). They eventually moved to East Donyland (as did Charles and Hannah). Shadrach and Isabella's children were born from 1805 onwards, so the Wivenhoe Seamans are probably Shadrach's nephews. What further suggests this is the fact that Shadrach's father (another Shadrach Seaman, 1752-1815) was also a carpenter himself, and of course, we have the name of Richard's son. Another possibility is that "Simmons" (the maiden name of Mary Anne, wife of Joseph Woodward) should actually be "Seaman", and that she was a relative. Working out Shadrach senior's family tree is quite a large side-step for me, so I am yet to confirm these ideas.
Charles and Hannah continued to live in Wivenhoe for a few years – their first two children, Hannah Louisa (1818) and Sarah Matilda (1819) were baptised there, but their third child, Eleanor Sophia (my 3 x great-grandmother) was born and baptised in Fingringhoe in 1821. It may be Charles had a slight career-change: the baptisms of his first two children say that he was a carpenter, but Eleanor's baptism says he was a wheelwright. His father was a wheelwright, and it may be that Charles was taking over his business – in 1821, Edward was in his fifties.
Their children
Charles and Hannah had eleven children. It's with this generation that we start to make our way out of the eighteenth century, through the nineteenth and on into the twentieth century.
Hannah Louisa (1818-1860)
Sarah Matilda (1819-?)
Eleanor Sophia (1821-1908)
Celia Whittaker (1823-1847)
Charles Whittaker (1825-1840)
George Edward (Jan? 1828-1840)
William Cardinall (Dec 1828-1897)
Edward Pritchett (1830-1903) (he went by 'Edward Pritchard')
Hezekiah Augustus (1832-1915)
Cornelius Alfred (1836-1880)
Lurenda Georgiana (1842-1842)
Life in Fingringhoe
Often, it's difficult to gauge what life was like for our ancestors, but it seems that Charles and his family lived well in Fingringhoe. In 1839, John Whittaker Cooper died, and his various properties were sold off, including the one in which the Wades were living. The advert for the auction in the Chelmsford Chronicle on 30th August 1839 says:
Lot 6. A Roomy Messuage (near the last lot)[2]This being the well-known Whalebone Inn, which is still open to this very day. with Wheelwright's Shop and other outbuildings, timber yard, and large Garden, well stocked with fruit trees, occupied by Charles Wade, Wheelwright.
I'm glad this advert has survived, because I like to think of all those Wade children gamboling about in their large garden, helping themselves to apples and plums in the orchard, the sound of their father sawing in the background. Perhaps, like in the illustration above, Hannah occasionally leant through the doorway of Charles' workshop, one of their children or grandchildren balanced on her hip. And maybe Charles, after a hard day bending wood into perfect circles or turning spokes on a lathe, popped round the corner for a quick drink at the Whalebone – which, at the time was run by two of his cousins (Thomas Lewis Nathaniel Stone, son of his aunt Elizabeth, and Susannah his wife, daughter of Charles' uncle William Cardinall Wade).
I like this almost Edenic image, because, in 1840, something awful happened to Charles and Hannah's family.
1840: a tragic year
The first half of the 19th century is often considered to be wet and unpleasant – in fact the "Little Ice Age", which brought colder winters to Europe, ran from about 1350-1850. But the summer of 1840 was surprisingly temperate, and was remarked on for being unusually dry. On Tuesday 25th August, Charles and Hannah's two eldest sons, Charles and George, making the most of the fine summer weather, went down to the creek near Fingringhoe Mill to bathe. Another lad went with them – whether this was another brother (perhaps William) or a friend, it isn't known, however:
…one of them got out of his depth and called to the other for assistance; the latter immediately attempted to rescue him from a watery grave, but in doing so, he was pulled into the water, and they were both drowned.[3]Chelmsford Chronicle, Friday 28th August 1840.
They were buried in the churchyard at Fingringhoe four days later. A note in the register says "These two young persons were unfortunately drowned when bathing in the river." Their young lives were cut short, aged 14 and 15 years old.[4]Ages from burial register.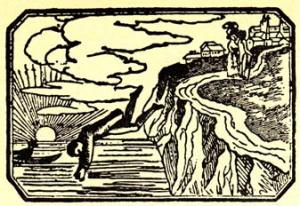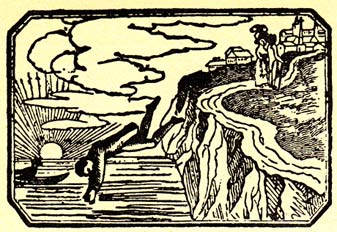 The local newspaper gave the story a few lines, but returned to it again a couple of weeks later, to highlight the heroism of a stranger:
At the request of a highly respectable correspondent, we now recur to [the story] for the purpose of recording the heroic conduct on the occasion of Mr. Pratt, a gentleman residing within a short distance of the stream. It appears that Mr. P. perceiving a crowd of persons flocking towards the river, conjectured that some accident had occurred and immediately started off, divesting himself of his clothes as he ran. On ascertaining where the two youths were immersed, he plunged in, being a good swimmer, and succeeded in finding the body of one of the sufferers, which he brought in his arms to the land. He then commenced diving for the other and finally brought up that also, and carrying it to the house of Mr. Wade exerted himself in every way to restore animation, but unhappily without effect. It seems that three youths at first went in; the two Wades sank instantly but the third finding himself considerably out of his depth turned to the bank and gave an alarm. The two boys drowned were not under water more than three minutes.[5]Chelmsford Chronicle, 11th September 1840.
It must have been a terrible shock, both to the family and to the local community – Charles, as Fingringhoe's wheelwright, was an integral member of that society, crucial to the rural economy.
Although it's difficult to identify him with certainty, the 1841 census has one man in Fingringhoe called Pratt – this is John Pratt, aged 41, of independent means. Being of 'independent means' would tie up with him being described as a 'gentleman' in the report. He was living with Sarah Pratt, aged about 50, and a female servant called Susan Linnett.
But the drowning of Charles and George was not the only tragic thing to happen to the Wades in that year. The page of the burial register where the two boys are to be found also includes three of the Stone family – Philip, aged 34 (buried 10th July), Benjamin, aged 27 (buried 16th September) and Richard Nathaniel, aged 42 (buried 16th October).
Philip Stone, born in 1807, was one of Charles' cousins, son of his aunt Elizabeth. At the end of 1838, Philip, a miller, married Eliza Neep at Aldham. Their first child, Maria Matilda, was born in the same place on 28th June 1840. Just over a week later, Philip went to Colchester to buy a horse at St. John's Green Fair, and whilst riding the horse in Stanwell Street (the Victorian equivalent of a test-drive), he tried to turn it round, but the horse fell:
…and threw him with great violence upon the road; his skull was fractured in a most dreadful manner, and being taken up in a state of insensibility, he was conveyed to Colchester Hospital, where he died.[6]Chelmsford Chronicle, Friday 10th July 1840.
The coroner, J. M. Churchill, returned a verdict of accidental death. The newspaper goes on to say:
Deceased was of respectable connections, a journeyman miller, and had recently been in the employ of Mr. Cooper, of Fordham street, Aldham, during which time he married the daughter of Mr. Neep, a respectable farmer of the place, by whom he had one child, born only a week previously to his untimely end. Some year's since deceased kept a grocer's shop at Kelvedon.[7]Ibid.
Benjamin Stone was a Fingringhoe collar- and harness-maker (who perhaps worked closely with Charles, wheels and harnesses going together exactly like a horse and carriage) who died of that most Victorian of afflictions, brain fever, on 10th September.[8]Essex Standard, 18th September 1840. He wasn't Philip's brother but was probably a cousin (I haven't found his baptism yet).
Richard Nathaniel Stone (1798-1840) was Philip's cousin, the son of Richard Stone (Thomas Lewis Stone's brother) and Elizabeth his wife.
East Donyland
Whether it was because of the events of that dreadful year, or something else (a change in the economy – the 1840s was a harsh decade), Charles and Hannah moved their family along the River Colne from Fingringhoe to East Donyland, sometime in the late 1840s. White's 1848 Directory of Essex mentions Charles Wade, wheelwright, in Fingringhoe, but by the 1851 census, they Wades are in East Donyland. His granddaughter, Adelaide (my great-great-grandmother) always gave her place of birth as East Donyland on the census, and she was born in 1849, which might indicate at what point the family moved.
It seems that Charles' younger brother, Joseph John Wade, had made the move from Fingringhoe along to East Donyland in the early 1830s – he married his wife Eliza Rogers there in 1833, and two years earlier, in 1831, he was a witness when Henry Game, an East Donyland publican, was accused of stealing fowl from John Whittaker Cooper. The report of the Sessions in the Essex Standard says Joseph was a labourer of East Donyland (he later became a carpenter).
Charles is a wheelwright on the 1851 census, but a carpenter on the 1861 census, the last he was to appear in. In the three censuses, he and Hannah are always with their family: in 1841, with six of their children (Sophia, Cecilia, William, Edward, Hezekiah and Alfred), in 1851, with four of their children (Ellen (Eleanor Sophia), William – at this point a wheelwright, like his father, Edward and Cornelius) and their granddaughter Adelaide. In 1861, they lived with their daughter Eleanor Sophia, two of their sons, and two of their grandchildren – Edward, widowed in his twenties, moved back home with his son Theophilus, and Cornelius Alfred was still at home. Eleanor's illegitimate child, Adelaide, was still living in her grandparents' household, where her mother was.
Charles appears in the newspapers in 1853, when William Death, a Colchester broker, appears to have owed him 17s 10d, which he was to pay off at 8s a week. The report says he is a wheelwright of Fingringhoe, but it's possible this is because the money was initially owed to Charles before he moved to East Donyland.[9]Essex Standard. Friday 24 June 1853. The same report mentioned Joseph Wade, shipwright of East Donyland, being owed £7. 5s 7d. by Charles Hunwick, a blacksmith of Layer-de-la-Haye – this is probably Charles' brother, Joseph John Wade (1809-1889), whose occupation is given variously as "carpenter", "shipwright" and "ship's carpenter".
And one last brush with excitement for Charles, before he died in March 1864. In December 1863, his youngest son, Cornelius, was involved in a fracas at an East Donyland pub. Both Charles and Cornelius were called to give evidence at the magistrates' court on 26th December 1863.[10]Essex Standard, 30th December 1863. Robert Simons, "a mariner, of East Donyland, was charged with assaulting John Brown, and also his wife, on 19th. inst." Simons, presumably the worse for wear having been in the Brown's beerhouse for two or three hours, claimed he had lost some money in the pub, and threatened to fight John. He accidentally struck Brown's wife, Sophia, so severely that she had been unable to work since, and when John tried to turn Robert out, the defendant bit him on the face – the marks were still visible a week later. Cornelius chose this moment to walk in, and got hit by Robert, and Robert continued; he "struck several men in the tap-room."
Cornelius Wade, carpenter, says he was at work, and was called off to assist in putting the defendant out, and in attempting to do so he threw him down and struck him. […] Charles Wade, senr., heard his son called by complainant, and saw defendant strike Mrs. Brown. He corroborated the previous evidence as to the biting, &c. – Cross-examined. He was at work for Brown, and saw the whole scuffle; believe defendant bit Brown on the right side; it was a good bite. (Laughter.)
There was also a man called Walford in the pub, who Simons ended up hitting as well – this is not surprising, seeing as you can't swing a cat in East Donyland at this period without hitting a Wade or a Walford (in fact, Charles' eldest daughter, Hannah, married Thomas Johnson Walford, so it may even be him who ended up involved in this sorry spectacle, along with his in-laws).
Hannah alone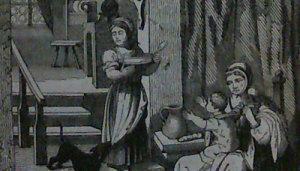 Hannah outlived her husband by twenty years. In 1871, seven years after Charles' death, we find her living on North Lane in East Donyland, "housekeeper" in the household of her son Edward, who was still a widower. Theophilus was living with him still, and Edward and Theophilus were both working as house carpenters. Her daughter Eleanor Sophia, a tailoress, was living with them – she never married. Adelaide, Eleanor's daughter, doesn't appear in the house with them because the year before she had married Henry Warren, a woodman who eventually became a mariner.
But by 1881, Hannah was elderly, and rather than "housekeeper" appearing for her occupation, it says "Master wheelwright's widow. Infirmity, old age." Eleanor was now looking after her, and Theophilus was still in the household. In 1875, Edward had been summoned to appear at the Petty Sessions by Lexden & Winstree Union, for refusing to contribute 1s 6d a week towards his mother's maintenance. Whether Hannah's other children were compelled to pay for her support as well, or whether it fell solely to Edward, I don't know.[11]The minute books of the Lexden & Winstree Union will probably answer this – they are held by ERO but must be requested from storage in Colchester to view. Presumably her married daughters would not have had to pay towards her keep, but Eleanor would have, by default, as they lived together, and as well as Edward, at the time Hannah's sons William (brewer and publican, who from at least 1874 ran the Freemason's Arms in East Donyland), Hezekiah (mariner/fisherman) and Cornelius (sawyer/carpenter) all seemed to be in work and earning a regular wage.
Edward's family life was rather complicated, to say the least, and he will have a whole page devoted solely to him to follow, however, suffice to say, Edward was considered to be swinging the lead about an illness which he claimed prevented him from putting in a full week's work, and if that wasn't bad enough, that "defendant spent his spare money in drink, and was also living in a state of adultery."[12]Essex Standard, 3rd December 1875. Goodness me, Edward, it's not as if you were surrounded by pubs, is it? Oh, hang on….
Hannah passed away in December 1884, at the grand old age of 86, and was buried in the churchyard of St. Lawrence's in East Donyland. One day, I hope to visit that churchyard, and I wonder just how many Wades I will find there – most of whom owed their existence, just like me, to Charles and Hannah Wade.
Footnotes

↑

1
By 1841, Richard and Rebecca were living  on Williams Walk in the parish of St. Martin's, Colchester. He was a carpenter, and he and his wife were both aged about 45 and had not been born in Essex. Another Seaman, Mary Ann, aged about 30 and born in Essex, lived with them.

↑

2
This being the well-known Whalebone Inn, which is still open to this very day.

↑

3
Chelmsford Chronicle, Friday 28th August 1840.

↑

4
Ages from burial register.

↑

5
Chelmsford Chronicle, 11th September 1840.

↑

6
Chelmsford Chronicle, Friday 10th July 1840.

↑

7
Ibid.

↑

8
Essex Standard, 18th September 1840.

↑

9
Essex Standard. Friday 24 June 1853.

↑

10
Essex Standard, 30th December 1863.

↑

11
The minute books of the Lexden & Winstree Union will probably answer this – they are held by ERO but must be requested from storage in Colchester to view.

↑

12
Essex Standard, 3rd December 1875.